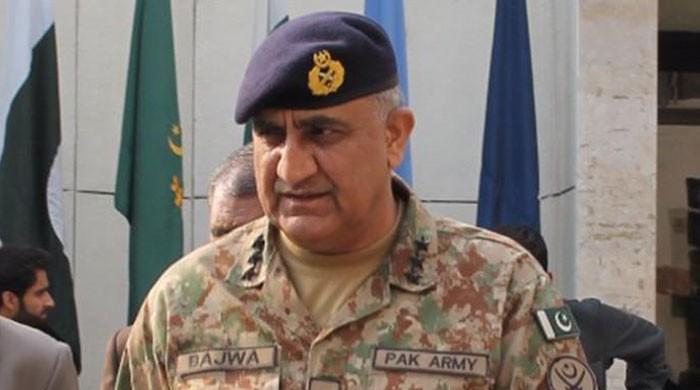 RAWALPINDI: This reporter has received a mail from a civil servant – Hamid Raza Wattoo — who recalled his days of military attachment for a probationary officer training at the Civil Service Academy and his experience of working with the then CO, Lt Col Bajwa. I am sharing this mail purely for the interest of readers.
"Military attachment for a probationary officer training at the CSA often comes as a welcome break from the hectic and somewhat monotonous routines of life at CSA.
"When I had mine in March 2001, a small cantt built on the outskirts of beautiful town of Thal in KP hosted me for three memorable weeks of training, fun and comeraderie I experienced from a collection of men and officers manning what I found as a truly well-oiled machine and a disciplined force.
"The many shooting drills, long routes, morning PT, sports activities, reconnaissance drives, tea bar gossips I partook in were a mixed bag of fun and fatigue. However, one routine I was saddled with on day one was to present myself to the CO of the unit in his office every morning. The CO loved to talk and talked so well that sometimes I felt why he was in the Army and why not heading some think-tank. He found a willing listener in me and as the days wore on, these morning talks which quite often turned into heated exchanges on topics of all hues, became the most lively routine for me."
"The man truly impressed me with his knowledge and understanding of complex national, regional and global issues. His reach of mind and grasp of language was equally amazing.
"However what I found quite astounding – given those were heydays of Musharraf era – was his disdain of martial laws and military intervention in civilian matters. He was loath to his men going around and inspecting electricity meters to check power pilferages, an exercise in full swing those days.
"We are made for barracks and battlefields," he used to say! "My three-week sojourn in the Thal Cantt quickly ended and I returned to CSA. Time passed and the memory of those men of steel I found in Captain Ziaul Haq Tipu, Captain Shahnawaz Jamali, Captain Imran, Major Aftab and other in the military barracks of that hill town of Thal, also faded but not the impression of those inspiring talks I had with the CO of that Unit.
Today 16 years later I find myself feeling a sudden surge, almost reaching a paroxysm of emotions to discover that CO right in our midst – out from that small Unit into our news studios and gossip rooms. Yes, yesterday's CO Lt Col Bajwa of 16 Baloch is today's General Qamar Javed Bajwa, the COAS of this nation. What a happy occasion! But above all, what a man! What a soldier and now what a commander!. Hail the man! Hail the new Commander! Have never felt more smug and secure before."
Meanwhile, the first and foremost move of the new Army Chief would be to appoint Chief of General Staff (CGS).
There is likelihood of Commander Southern Command Lt General Aamir Riaz would be appointed as CGS on day one of COAS General Bajwa. "This single appointment would give indications of where the Army would be heading during next three years, as Aamir Riaz would be retiring from Army in October 2019, a month before General Bajwa completes his three-year tenure as Army Chief," said a former retired military officer who has a complete command in these military matters.
There are no indications as to whether Commanders Multan – Lt General Ashfaq Nadim – and Commander Bahawalpur – Javed Iqbal Ramday – would seek premature retirement on being superseded or would stay to complete their period till August 2017 on the requests from their course-mate General Bajwa.
It did happen in the past that superseded general officers continued serving Army on the request from the COAS like in the case of COAS General Kakar who requested both Lt Gen Farrukh and Lt Gen Arif Bangash to continue. Both agreed with their chief and continued to serve Army so much so General Farrukh was made CGS.
Things will start clearing by Tuesday afternoon when General Bajwa formally starts calling the shots and making decisions in these areas. However, if Lt Gen Aamir Riaz is brought in the GHQ as a most important man as CGS, there is a chance that Military Secretary Lt Gen Shahid Mirza would be sent to Southern Command. But it all depends how General Bajwa moves and decides on the first day or following days as Commander of Pakistan Army.
--Originally published in The News