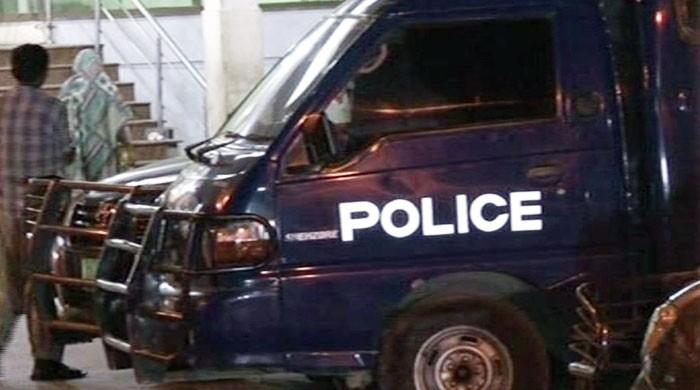 ISLAMABAD: Apparently the brutal suicide attack in Lahore that claimed 13 precious lives was carried out by the defunct Jamaatul Ahrar (JA) group of Tehreek-e-Taliban (TTP-JA) led by Umar Khalid Khurasani of Mohmand.
Investigators, however, are also digging deep if the attack was assisted by Lashkar-e-Jahangvi Al-Almi (LJA) or not. "LJA has its Punjabi base and previously both (TTP-JA and LJA) carried out joint terror attacks, this time there is likelihood that TTP-JA could have got the assistance of LJA for carrying out Lahore attack," a senior Counter Terrorism Department (CTD) officer told this correspondent while requesting anonymity.
TTP-JA and LJA have already claimed an attack on FC in Chaman. Another blast on January 21, 2017 in Kurram Agency was also a joint venture of LJA and TTP Shahryar group of Mehsuds. LJA is also closely connected with Islamic State of Iraq and Syria (ISIS) or Daesh.
However, previously the attacks like Gulshan Iqbal attack in Lahore on the eve of Easter in 2015 have been carried out by TTP-JA independently through their Lahore cell.
The investigators are also exploring whether the Lahore attack was assisted by the local Punjabi network of militants or their facilitators or it was carried out solely by the TTP-JA by their independent cell, source reveals. The latest statement and the video issued by the TTP-JA also reveal about their terror plans in the name of "Ghazi", a titled adopted in the name of Abdur Rashid Ghazi, the deputy cleric of Lal Masjid Islamabad who was killed during the military operation against the Lal Masjid in 2007.
In the said statement of the group they have clearly hinted that they would attack the legislatures (federal and provincial parliaments and their members), civil and military law enforcement agencies, secular political parties and individuals, judiciary, elements of minorities (particularly the Qadianis) and the media persons who according to the group propagate for law enforcement agencies and the government etc.
The sources claim that following this statement the law enforcement agencies are on their toes for finding out the affiliates of the TTP-JA.
The officials dealing with counter terrorism issues at Interior Ministry and National Counter Terrorism Authority (NACTA) are unanimous that the militant organizations have joined hands shunning away their differences and have launched a new wave of terror against the state of Pakistan.
As per the reports of the defunct militant group the chief of TTP-JA has already appealed to other militant groups to form a united front where he is ready to fight as an ordinary fighter, giving a clear hint to rejoin TTP Fazlullah group. It is pertinent to mention that the a group of Mehsud militants led by Sajna have already joined TTP Fazlullah group on Feb 2, 2017.
In November 2016, leaders of eight militant groups had a meeting reportedly in Afghanistan's Ghazni province, neighboring Federally Administered Tribal Areas.
The meeting was attended either by the chiefs/Amirs or their second in command. They claim that the meeting was arranged by Yousaf Mansour Khurasani, chief of Lashkar-e-Jhangvi Al-Almi (LJA).
Yousaf Mansour, who hails from thickly populated metropolitan city of Karachi, has hit the media headlines after LJA's claim of assisting Daesh (Islamic State) in the deadly attack of October 23 in Quetta. The attack took 62 lives of young police cadets.
The people who attended this meeting included Javaid Sawati, a close aide of TTP chief Mulla Fazlullah, currently hiding in Afghanistan following the military operation in South Waziristan. Sawati was previously heading the TTP Karachi chapter and currently he is coordinator of the group.
Jandullah, another key militant organization mostly active in Balochistan and partly in Karachi, was represented by Wajid Mehsud. Likewise Maulvi Khatir of TTP Sajna group, Shahryar Mehsud who leads the TTP Shaharyar group, were also present in the meeting.
The meeting was also attended by Abdul Wali of Jamaatul Ahrar, Mufti Ghufran of Khalifa Mansour group, Mullah Daud of Qari Hussain group. The sources claim that most of these groups were based in South Waziristan but they had to flee from the area following the military operation Zarb-e-Azb which started on June 15, 2014.
Following this meeting CTD Sindh had also issued an alert sensitising different law enforcement agencies of the country. Since then the police was on its toes regarding any possible attack in different parts of the country including Lahore, the heart of Punjab.
—Originally published in The News