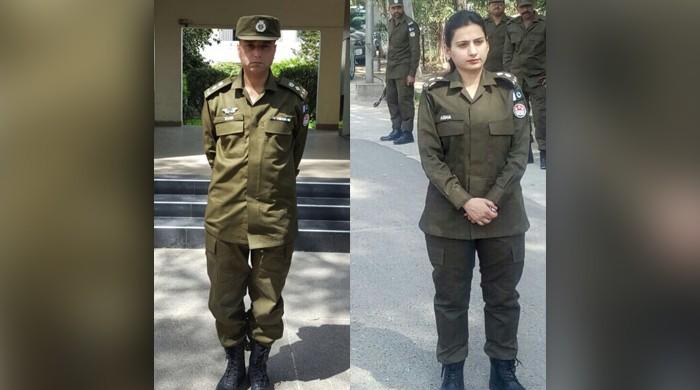 Assistant IG Logistics on new uniforms Humayun Bashir Tarar said that Punjab Police consulted a school of fashion design for their new uniform.
Who says being in the security force is a boring job?
Punjab police in its latest move on Monday revealed revamped uniforms, which seem to be more in line with fashion and weather conditions.
The olive green attire, which has cost Rs. 950 million to be distributed to all staff from constables to sub-inspectors, is the result of well-researched, in-house designing. "We also consulted a school of fashion design in this regard," says Assistant Inspector General – Logistics Humayun Bashir Tarar during an interview with Geo.tv.
The officer mentioned that while crafting the new uniforms, those of Pakistan Army and other armed forces were considered as well.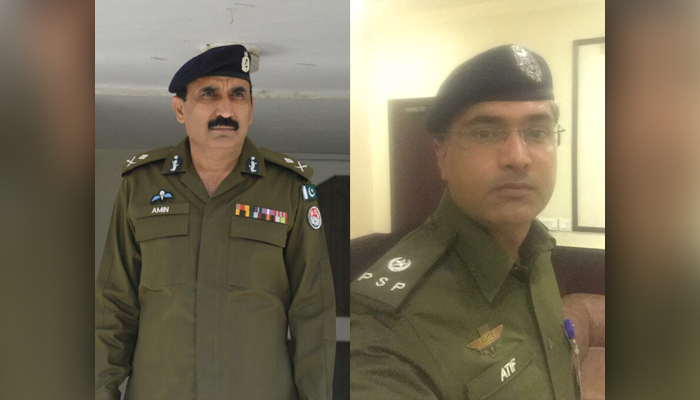 "The new uniforms were not an additional expense since we already provide officers with a new set every year. They also cost the same, so the expense remained unchanged," commented Tarar.
However, the development has received mixed reactions from police offers. Some say that the uniform has been changed in order to give lighter and cooler clothes to wear in the scorching heat of the summer sun.
In addition, it may help improve the mindset of officers in the force, others stated, explaining that work is underway to pave way for a better culture in the police stations.
A few, on the other hand, added that since wearing the uniform directly make it tighter on the neck, it is necessary to wear a t-shirt under.
October 2017 is the deadline police has set for police officers in all cities of Punjab to be garbed in the new uniform. Higher-ups, from inspectors to IG Police, will be buying it since they get a monthly uniform allowance. Those at levels between constable and sub-inspector will be provided two sets each for free.