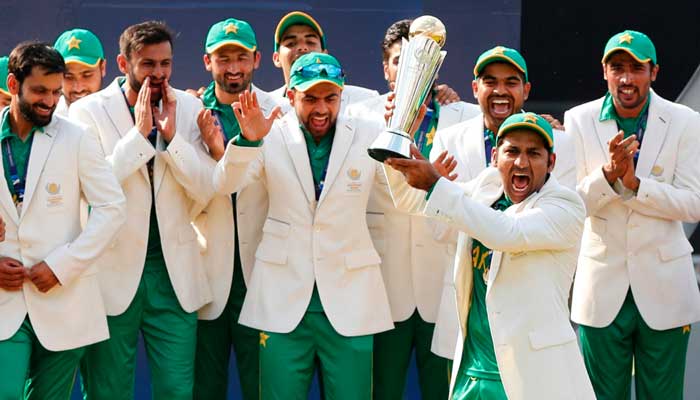 After the stunning final match win against India - Pakistan secured its direct place in ICC World Cup 2019 as its One Day International ranking has jumped to number six. 

Team Pakistan entered in the Champions Trophy being the lowest ranking team of the eight competing sides – however, its fascinating victories against South Africa, Sri Lanka, England and India alleviated its position to number six.
A young Pakistan team has stunned the world and created history after thrashing an in-form and star-studded Indian side by 180 runs in the Champions Trophy finale at The Oval.
After scoring a mammoth 338 runs, Pakistan shot India down at 158 runs to secure one of the greatest victories in the history of cricket. Meanwhile, Mohammad Amir tore apart the famed Indian top three, shaking India to the core as Rohit Sharma, Virat Kohli and Shikhar Dhawan headed back to the pavilion.