QUETTA: Son of deceased traffic policeman Haji Attaulla – who was fatally run over near Quetta's GPO Chowk by a vehicle belonging to MPA Majeed Khan Achakzai – have denied reports of compromise with the MPA.

"Neither have we reached any agreement nor are we willing to compromise," said the son of the slain policeman, Moazzam Attaullah. 
"Ziarat District Commissioner Muhammad Rafique came for Fatiha Khwaani and to give Eid greetings. He gave us Rs200,000 as Eidi and gave us a blank paper and asked us to sign and write that we have received the amount for Eidi," added Moazzam.
"They have taken the signature of my grandfather and uncle by deceit," he claimed and added that the family will not forgive their father's killer.
"The Supreme Court will avenge our father's death."
Earlier an alleged agreement letter appeared on social media showing that the family has pardoned the MPA after taking as many as Rs 200,000 hence have decided to not pursue the case against the legislator.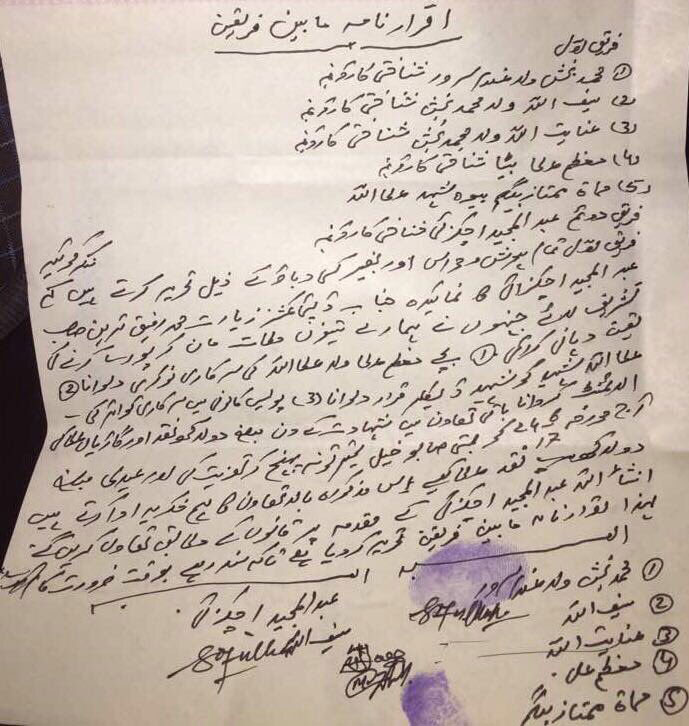 Earlier, MPA Dr Achakzai was presented in court twice on Saturday. During his first appearance, the MPA was seen being taken to court without any handcuffs and also misbehaved with members of the media. The MPA was not placed in remand during this appearance, however, when he was presented in court the second time, Achakzai was placed in police remand for five days.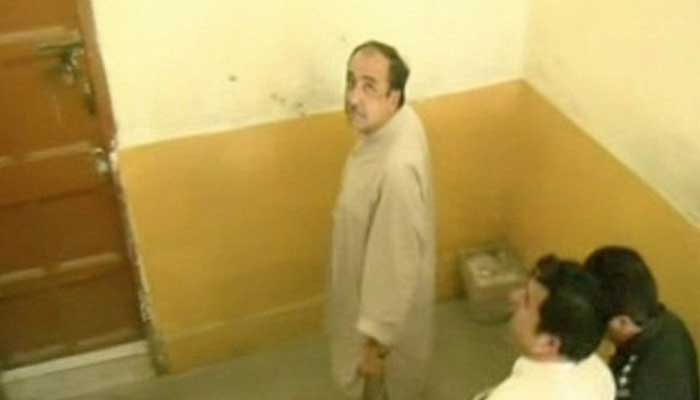 While expressing anger over coverage of the incident, Achakzai said the media could not obtain the video of the explosion that took place in Quetta on Friday, but got their hands on an accident footage.
"Had the police called [the media persons] beforehand? Shameless people," said the MPA. 
Meanwhile, a photo has also emerged which shows MPA Abdul Majeed Achakzai sitting in the driver seat of the vehicle which ran over a traffic policeman earlier in Balochistan's provincial capital.
The photo available with Geo News, shows Achakzai on the driving seat and holding mobile phone to his ear.
In another photo, an air cooler placed outside the MPA's jail cell can be seen.
A discriminatory attitude in the case of Achakzai was witnessed earlier too, when despite the incident's CCTV video, a FIR was registered against 'unidentified persons'.
The police later included his name in the report.