Pakistan was formed in the name of providing refuge to the minorities of pre-partition India i.e. the Muslims, but the nascent country opened its doors to people of all other religions.

Although the country went on to become an Islamic republic, its minority population continued to serve and represent the country in every field, including education, arts, literature, science, and even defence.
Here is a tribute to some of those brave non-Muslim Pakistanis who put their lives on the line to defend the homeland against a mightier Indian military in the Indo-Pakistan war of 1965.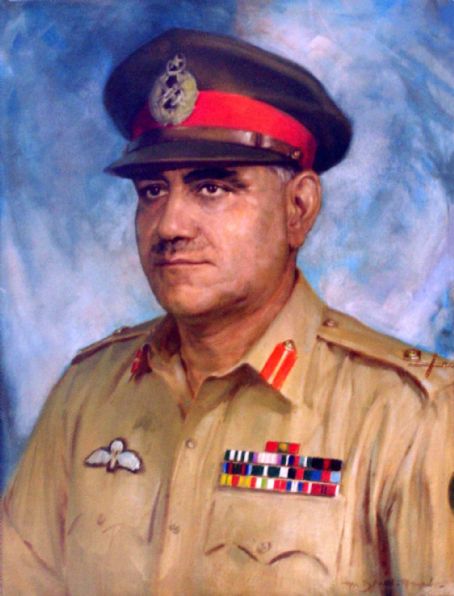 Major-General Iftikhar Janjua
Iftikhar Janjua, who belonged to the Ahmadi faith, earned the title of 'Hero of Rann Kutch' after he captured the Indian part of Rann of Kutch as a Brigade Commander in April 1965, prior to the war. 
Janjua was posted in Sisley, North Africa, during the Second World War. He was awarded Hilal-e-Jurrat, the second-highest military award, twice along with Sitara-e-Pakistan and Sitara-e-Quaid-e-Azam. 
He lost his life defending the motherland after a helicopter crashed in Karachi during the 1971 war.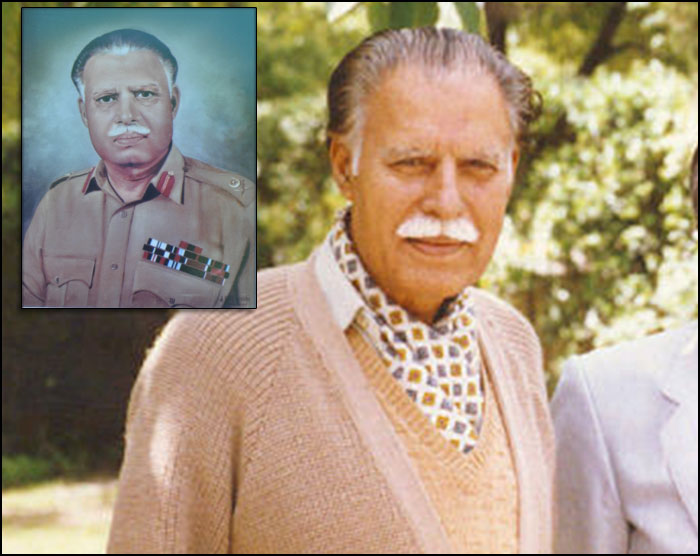 Lieutenant General Abdul Ali Malik
A member of the Ahmadiyya community, Lt Gen Abdul Ali Malik commanded the 24th Infantry Brigade during the Chawinda Confrontation in 1965. 
Ali Malik, who hailed from Rawalpindi, was an engineer and made it to the rank of Lieutenant General. He also commanded the 8th Infantry Division in the 1971 war.

Air Vice Marshal Eric Gordan Hall
Eric Gordon Hall, known as a 'heavy hitter', was born in 1922 into a Christian family in Burma which later shifted to Lahore. Hall started his career as a fighter pilot and enlisted in the Royal Air Force in 1943. After partition, he decided to serve the Pakistan Air Force and was posted at PAF base in Risalpur. 
During the 1947 war, Hall served in the No 6 Squadron. He eventually rose to the rank of Air Vice Marshal and Deputy Chief of Air Staff.
During 1965, Hall served as the founding chairman of Pakistan's Atomic Energy Commission and planned the dramatic adventure 'Hercules Bomber'. He received the Hilal-e-Jurat, Hilal-e-Imtiaz and Sitara-e-Jurat for his services.
Air Commodore Nazir Latif
Born in 1927, Air Commodore Nazir Latif was awarded Sitara-e-Jurat twice for his services in 1965 and 1971 wars. 
Nazir Latif, who was born to a Christian family in Rawalpindi, was one of the most distinguished pilots in the Pakistan Air Force. He passed away in 2011.
Squadron Leader Peter Christy
Bestowed with the title 'Master Fighter', Squadron Leader Peter Christy was a navigator of the 7th Bomber Squadron. 
He was awarded Sitara-e-Jurat for flying B-57 during the 1965 war. 
Christy went missing after the 1971 war, but is now believed to be dead. An independent analyst B Harry, in a report, claimed that Christy died after his plane was taken down by Indian Air Force. However, his death is yet to be announced officially.
Wing Commander Mervyn Leslie Middlecoat
Born in 1940, Wing Commander Mervyn Leslie Middlecoat served as a fighter pilot in the Pakistan Air Force. 
Commander Leslie belonged to a Christian family from Lahore. He became the recipient of Sitara-e Jurat after 1965 war and Sitara-e-Bisalat after 1971 war. He had also participated in the Arab War in 1968 for which he received the highest military honour in Jordan. 
Commander Leslie died defending Pakistan after his plane was shot down during the 1971 war. 
Upon his death, Jordan's King Shah Hussain sent a letter to his wife, writing: "Sister! the death of Commander Leslie is my personal loss. It's my wish that when the body of Leslie will be wrapped in Flag of Pakistan, for the funeral, please put the Flag of Jordan under his head."
Group Captain Cecil Chaudhary
Group Captain Cecil Chaudhary, who hailed from Chakwal, was known to have shot down three Indian aircraft in a single mission during the 1965 war. 
He was awarded Sitara-e-Jurat and Tamgha-e-Jurat for his bravery. 
Chaudhry, who was the son of famous Christian photographer FE Chaudhary, died at the age of 70 on April 13, 2012. 
After his death, former president Asif Ali Zardari approved to confer Chaudhary with President's Pride of Performance Award.
Major-General Julian Peter
In 1993, Julian Peter became the first Christian to become a Major General in Pakistan Army. Peter, who stems from Rawalpindi, was also awarded Hilal-e-Imtiaz. 
He participated in the wars of 1965 and 1971 and eventually retired in 2004.