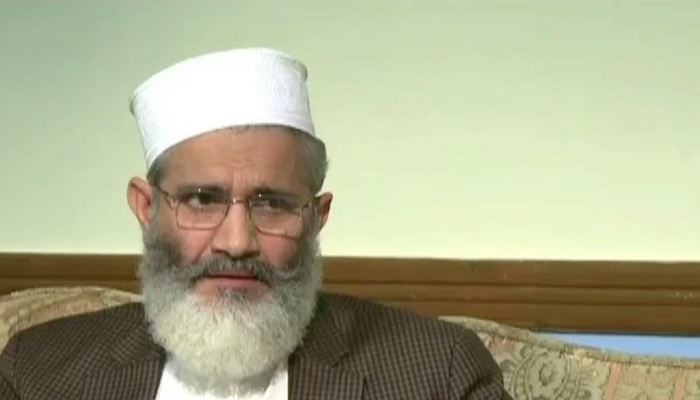 ISLAMABAD: Jamaat-e-Islami (JI) Amir Siraj-ul-Haq on Saturday criticised the government's decision to 'use force' to disperse the ongoing sit-in in the federal capital.

"The government's decision to use force against the sit-in has complicated the situation," Haq said.
"Government representatives shouldn't have quit the use of dialogue [to resolve the matter]," he said. 
However, Muttahida Qaumi Movement - Pakistan (MQM-P) chief Farooq Sattar said that the 'operation was inevitable.' 
"The operation, to establish the writ of law, was inevitable," he said. "But the government should have taken all political parties in confidence before launching it." 
The operation to clear Faizabad Interchange from protesters staging a sit-in commenced early morning on Saturday. 
The situation remained tense in the federal capital throughout the day after heavy contingents of police, Frontier Corps (FC), and Rangers were deployed to the interchange, where tear gas and water cannons were used disperse the protesters.
The sit-in paralysed the federal capital for almost three weeks after protesters belonging to a religious party remained camped at the Faizabad Interchange.
Protesters were staging the protest against a change in the finality of Prophethood oath in the law when the government passed the Elections Act 2017 last month. 
The change, dubbed a clerical error by the government, was immediately fixed as an amendment was passed later.