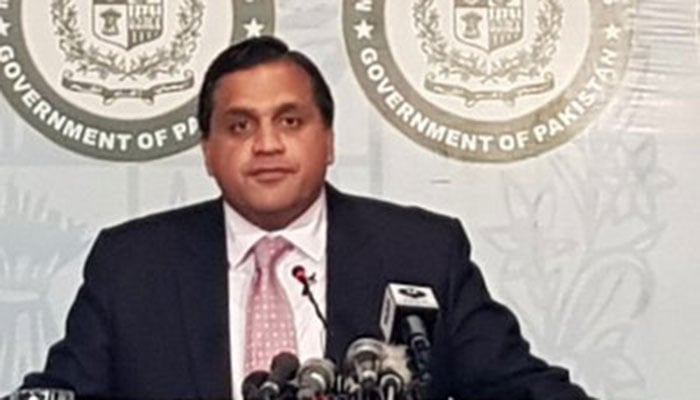 ISLAMABAD: Pakistan rejected on Sunday "knee-jerk allegations" by some Afghan circles of the attack on Intercontinental Hotel in Kabul, according to Foreign Office.
In a tweet, FO Spokesperson Dr Mohammad Faisal stated that there was a need for credible investigation into the attack, including a report on the security lapses.
The Foreign Office, in a press statement issued earlier, strongly condemned the brutal terrorist attack at the hotel in Kabul, Afghanistan.

"We express deep grief and sorrow at the loss of precious human lives and the injuring of many others in this terrorist act," it said.
The statement further read that cooperation among the states is important for effectively combating and eliminating the scourge of terrorism.
The attack on Intercontinental Hotel in Kabul claimed the lives of at least 19 people and left 12 others wounded.
All five attackers were also killed, according to Afghan interior ministry spokesperson Najib Danesh.
Local airline Kam Air said around 40 of its pilots and air crew, many of whom are foreigners, were staying in the hotel and as many as 10 had been killed. Local media reports said the dead included Venezuelans and Ukrainians.
More than 150 guests were able to flee as parts of the building caught fire, with some dropping down from upper-floor windows and others rescued by Afghan forces.