ISLAMABAD: The National Accountability Bureau (NAB) filed on Wednesday supplementary references in the Al-Azizia and Flagship references in the accountability court hearing corruption cases against former Prime Minister Nawaz Sharif and his family.
Nawaz, sons Hasan and Hussain are accused in the two references.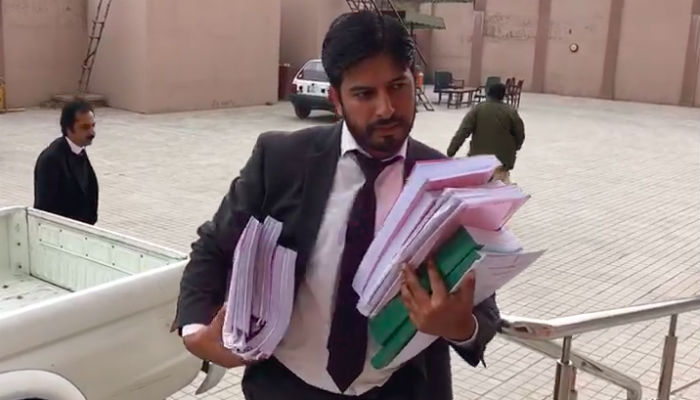 Earlier, it was reported, based on sources, that NAB Chairman Justice (retd) Javed Iqbal has approved the filing of references. 
Sources informed that eight new witnesses in each reference, as well as new evidence, including details of offshore companies of Hasan and Hussain, are part of the supplementary references.

On Saturday, Nawaz did not appear before the NAB Rawalpindi to record his statement with regards to the two references after having been summoned at the regional office. 

The NAB filed three interim corruption references against the Sharif family in September last year in light of the Supreme Court's July 28 verdict in the Panama Papers case. 
The references pertain to the Al-Azizia Steel Mills and Hill Metal Establishment, offshore companies including Flagship Investment Ltd, and Avenfield properties of London.
Nawaz's daughter Maryam and Safdar are accused in the Avenfield reference only, along with Nawaz and sons. NAB filed a supplementary reference in the Avenfield case on January 22.