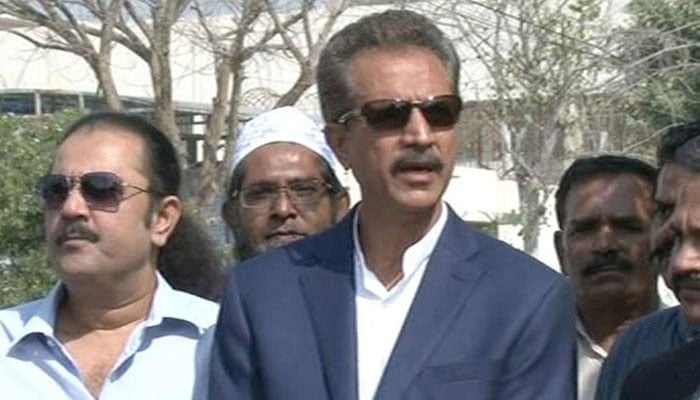 KARACHI: Mayor Karachi Wasim Akhtar said on Saturday that after Pervez Musharraf, there is no one to take care of Karachi.

The mayor was addressing a ceremony on the occasion of 'Clean Karachi Walk' organised at Sea View, Karachi on Saturday.
Akhtar lamented that what's happening here is not seen anywhere in the world. "Garbage is being dumped in water, which has destroyed marine life. As long as a permanent solution is not sought to this issue, the city would not be cleaned."
The city mayor said it was his responsibility to know as to where the funds have been spent. He said the conditions at hospitals are poor, where even medicines are not available.
"Ninety-five per cent people have been drinking unsafe water," he regretted, contending that issues will not be resolved until the city is cleared of garbage.
"After Musharraf, there is no one to take care of this city," Akhtar said in his address. "These people pay taxes and they are questioning."
Lamenting lack of funds, he said that he does not have enough funds to initiate anti-epidemic spray drive in the city.
The mayor further regretted that he is himself handing bags to citizens for disposing of trash, but no one puts trash in it and it is thrown on the roads. "It is also the responsibility," he reminded.
The event was attended by a large number of students and members of the civil society.