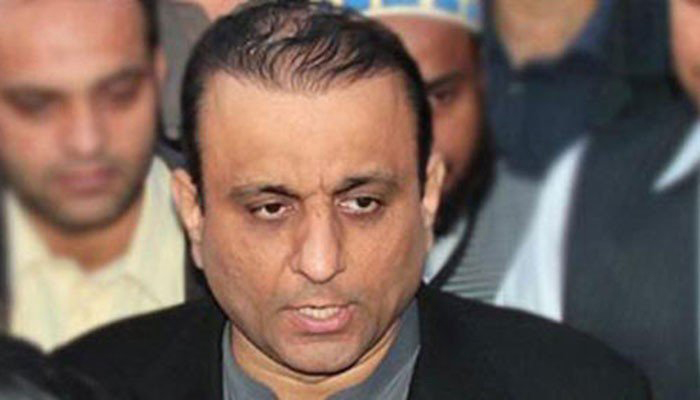 LAHORE: Pakistan Tehreek-e-Insaf (PTI) leader Aleem Khan appeared before the National Accountability Bureau (NAB) Lahore in a case related to his offshore company on Thursday.
NAB had summoned Aleem along with the details of his offshore company disclosed in the Panama Papers leak last year.
The PTI leader had appeared before NAB's probe committee last month, where he was asked to present details of Hexam Investment Overseas Limited, which according to records is owned solely by Aleem.
Aleem had claimed that his company was not named in the Panama Papers and that he would present all documents required by the NAB. 
He added that he would quit politics if proven guilty of acquiring "even an inch of land" illegally.
The PTI leader is also facing a probe regarding the Park View Housing Society in Lahore, which he owns.
According to sources, NAB had asked Lahore Development Authority to issue notices to five officers employed on different posts to provide reports on Aleem's illegal properties including Park View Villas and River Edge Housing Scheme.
The five reported to be involved in the illegal properties case include LDA's revenue officer Mohammad Akram, Deputy Director Nadeem Akhtar Zaidi, Director Sheikh Abdul Qayyum and officers Raja Abbas and Khawaja Shaukat Jamal.
Earlier, LDA had asked Lahore Electric Supply Company, Sui Northern Gas Pipelines Limited and Water and Sanitation Agency, Lahore to not provide services to Park View Villas and River Edge Housing Scheme as the two were illegal for not being permitted by the authority.