ISLAMABAD: The law secretary informed the Supreme Court on Wednesday that the term of Accountability Court-I Judge Mohammad Bashir, who is hearing corruption references against former prime minister Nawaz Sharif, will be extended before its expiry. 
The assurance came after the apex court took notice of the government's failure to extend the judge's tenure. 
Taking notice, Chief Justice of Pakistan Justice Saqib Nisar had summoned the law secretary to explain what the government is doing about the matter as the Islamabad High Court (IHC) has requested the law ministry for an extension in the judge's tenure.  
Appearing in court, the law secretary informed the apex court that the summary for the extension has been forwarded to the Prime Minister's Secretariat and will be approved in a few days.
The court then ordered the law secretary to inform it of the progress on March 10. 
Judge Bashir has been conducting the proceedings since September last year, when the National Accountability Bureau (NAB) filed three corruption references against Nawaz and his family and one against then-finance minister Ishaq Dar in light of the Supreme Court's verdict in the Panama Papers case.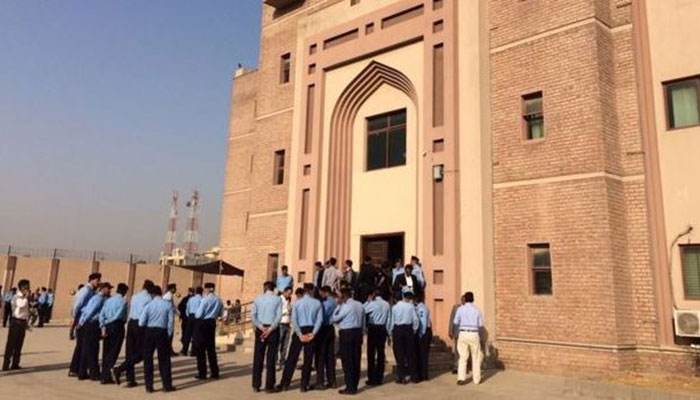 Judge Bashir was appointed to the accountability court in 2012. In 2015, the federal government, on recommendations of the IHC, extended his tenure for three years. 
Deadline extension plea 

On July 28 last year, the Supreme Court had disqualified Nawaz and given a six-month deadline to the accountability court to complete the trial against the Sharif family. 
That deadline, too, is ending on March 13. Sources informed Geo News that the judge has requested the apex court for an extension in the deadline. 

A special bench of the Supreme Court, headed by Justice Ejaz Afzal Khan, is expected to hear the deadline extension plea today.

The trial against the Sharif family had commenced on September 14, 2017.
The corruption references, filed against the Sharif family, pertain to the Al-Azizia Steel Mills and Hill Metal Establishment, offshore companies including Flagship Investment Ltd, and Avenfield properties of London.

Nawaz and sons Hussain and Hasan are accused in all three references whereas his daughter Maryam and son-in-law MNA Capt (retd) Safdar are accused in the Avenfield reference only.
The two brothers, based abroad, have been absconding since the proceedings began last year and were declared proclaimed offenders by the court.