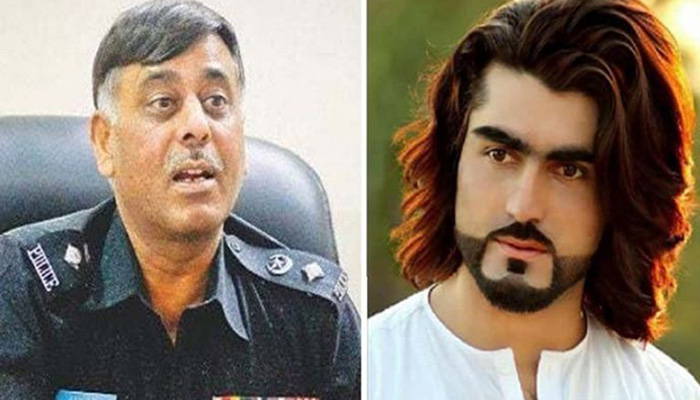 KARACHI: A case was registered on Wednesday against absconding police officer Rao Anwar and his police party, wanted in the Naqeebullah Mehsud murder case.
Naqeebullah Mehsud, a 27-year-old native of Waziristan, was among three others who were accused of terrorism and killed on the orders of Malir SSP Rao Anwar, in what was later termed a fake encounter.

The case, which includes charges of terrorism, possession of unlicensed weapon and explosives, was registered in the Shah Latif Town Police Station on March 4.
DSP Sakhan Irfan Zaman will probe the case, registered after the challan of a fake encounter case, in which Naqeeb and three others, was submitted to the court.  
An anti-terrorism court had earlier sent on judicial remand suspended DSP Qamar Ahmed Sheikh, said to be a close aide of suspended SSP Rao Anwar, who is wanted in the Naqeebullah Mehsud killing case.
Sheikh was deployed in Malir City, an area near the site where Waziristan youth Mehsud was killed.

Besides Sheikh, nine others have been arrested in the Naqeebullah murder case, including sub-inspector Mohammad Yasin, assistant sub-inspectors Supurd Hussain and Allahyar, head constables Khizar Hayat and Mohammad Iqbal and constables Arshad Ali, Shafiq Ahmed, Abdul Ali and Ghulam Nazak.

However, others have been named absconders in the case, including Anwar, Shah Latif Town SHO Amanullah Marwat, SHO of the SITE Superhighway Police Station Annar Khan, Mohammad Shoaib alias Shoaib Shooter and 10 other policemen.

A public outcry broke over the extrajudicial murder of the 27-year-old native of Waziristan on social media, leading to a Supreme Court suo motu notice and prolonged protest in Islamabad.