DERA GHAZI KHAN: Prime Minister Shahid Khaqan Abbasi said on Saturday that political decisions should be through polling stations, not courts.

"The decision of the people can never be wrong. There are appeals on court decisions, some are not accepted by history," PM Abbasi said during a ceremony to mark the inauguration of two projects in the city. "The decision of the people holds the highest value."
The prime minister emphasised that a strong political setup was necessary for the growth of a country. "A country where a politician is not respected cannot prosper."
The people who worked for the country, they were taken to the courts. "This tradition needs to be broken," he said, adding that this is not setting a good precedent for the people in Pakistan. 

Taking a dig at political opponent, Asif Ali Zardari, who is the co-chairperson of Pakistan Peoples Party, the premier claimed that everyone knows what Zardari did with Pakistan. "People sent Zardari home in 2013."
Speaking about Senate elections, the premier remarked: "Should our senators be those who buy votes of other people? Should the chairman be a person who bought votes? This is the quality of politics nowadays. This is the wrong we have to correct with the power of votes."
PM Abbasi also said that the government of PML-N improved the situation of gas in the country. "The gas connections increased by 50% in last five years. Currently, gas projects worth Rs200 billion are under being constructed." He remarked that the PML-N does not believe in the politics of hurling abuses at the opponents. 
Earlier, the premier laid down the foundation stones of two important projects in Dera Ghazi Khan; Northern Bypass and Rakhi Gajj Bewata Section 1.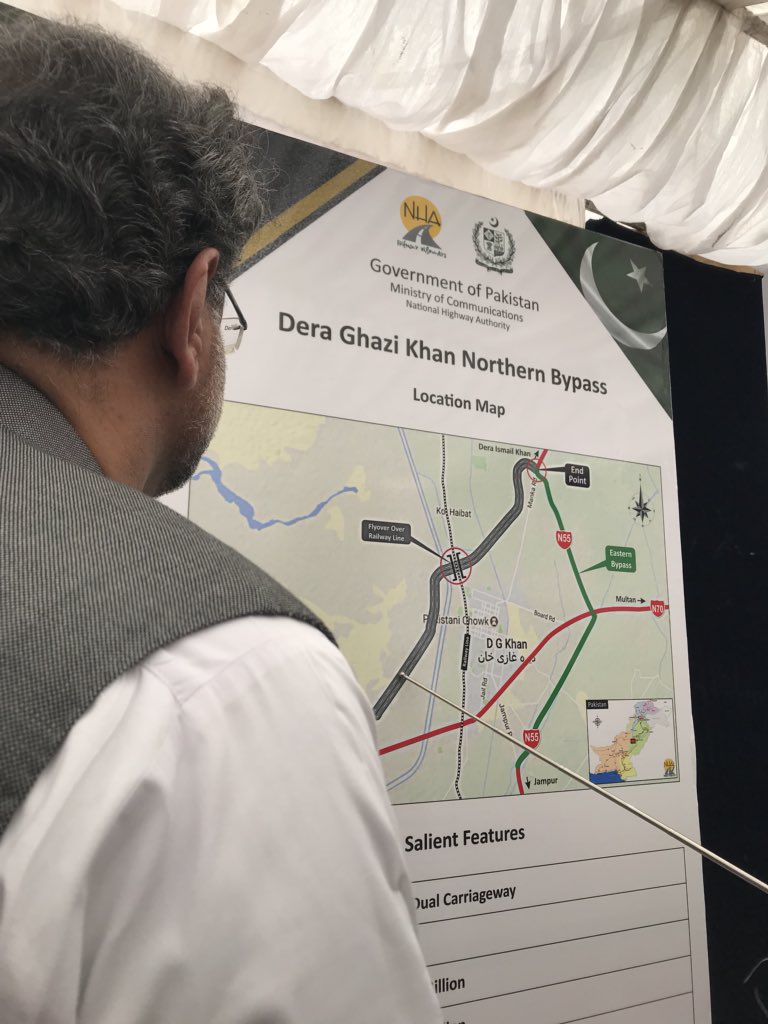 The bypass will help to regulate the traffic flow in the city. DG Khan is strategically situated at the confluence point of all the four provinces. Two major national highways N-55, Indus Highway and N-70 (Multan-Qilla Saifullah), as well as four provincial highways, pass through the city, creating an enormous burden on city roads.

The 18-kilometre long bypass will divert the heavy traffic currently passing through the heart of the city. It will help in reducing the travel time and accidents.
About 2.5 million people will benefit from the project with an average daily traffic count of around 5,000 vehicles. The bypass will be constructed in 18 months.
Moreover, the Rakhi Gajj-Bewata section is extremely important as it connects Punjab with Balochistan as the shortest route. 
The entire commercial traffic from Balochistan travels through N-70 to reach various destinations in Punjab. The widening and improvement of this road will help in quick movement of people and agriculture products between the two provinces.