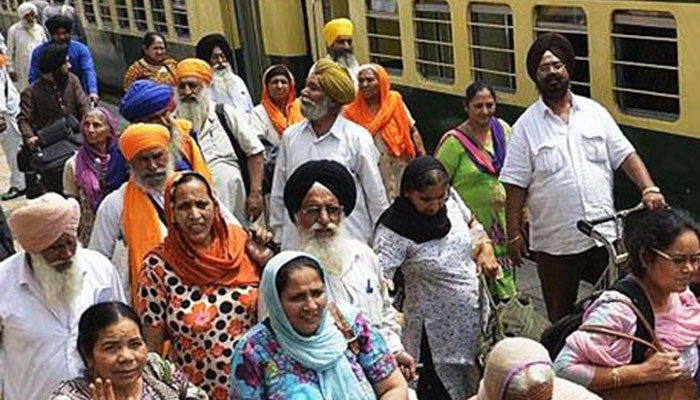 SHEIKHUPURA: A Sikh pilgrim, who was reported to have gone missing in Pakistan two days ago, was found from Sheikhupura and taken into protective custody by the Evacuee Trust Property Board (ETPB) on Monday.

Amarjeet Singh arrived in Pakistan on April 12 to attend Besakhi festival, but failed to show up for his scheduled return along with other Sikh pilgrims on April 21, which alarmed the authorities.
Sources informed Geo News that Singh had been friends with Amir Razzak, a resident of Sheikhupura, on social networking website Facebook. He had gone to visit Amir in Sheikhupura from Nankana Sahib.
Singh told Razzak that he had three-month Pakistani visa, they said.
Following airing of reports on media about Singh having gone missing, Razzak contacted the ETPB after which officials took Singh into protective custody, the sources said further.
Singh will now be deported from Wagah border crossing at 10am on Tuesday, they added.
The Besakhi festival that the Sikh pilgrims come to Pakistan for is a long established harvest festival in Punjab.
Besakhi marks one of the most important dates in the Sikh calendar. It is the Sikh New Year festival, which is celebrated on April 13 or 14, and also commemorates 1699, the year Sikhism was born as a collective faith.