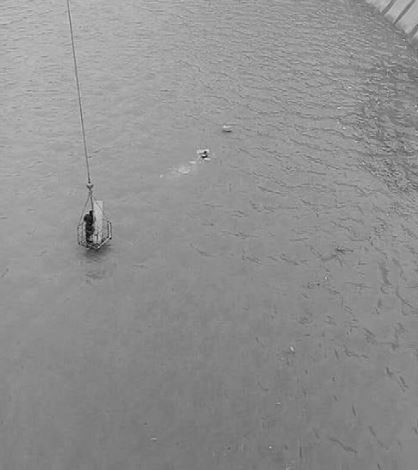 NEELUM VALLEY: Rescue efforts continue on the second day after a bridge collapse incident in Azad Jammu and Kashmir's Neelum Valley.
A total of seven bodies have been recovered, while a search for at least five more students is under way. 
A total of 23 students had fallen into the water when the bridge collapsed. Of them, 11 were recovered injured immediately. 
Police officials said Sunday that around two dozen tourists, mostly students from Faisalabad, stopped to take pictures on the bridge, located over the Jagran Nullah in Kundal Shahi area, when it collapsed as it could not withstand the pressure.
Personnel of the Pakistan Army are also assisting in the operation.

Sources said the bridge could only withstand a maximum of four persons and had relevant warning signs for the purpose as well but the tourists still thronged the bridge.

Scores of visitors flock to Kashmir and its scene Neelum Valley during the summer season.
AJK Prime Minister Raja Farooq Haider took notice of the incident and had a control room set up in Muzaffarabad and directed families of the victims to call 0582220097.
In a message, Prime Minister Shahid Khaqan Abbasi expressed sympathy and regret over the incident.

The army's media wing said that the Army personnel shifted four bodies and 11 injured to Muzaffarabad from Shahkot via helicopter.