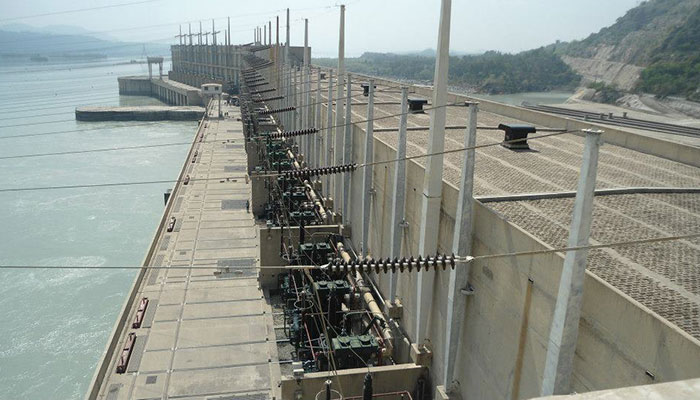 ISLAMABAD: Minister for Power Division Awais Leghari Wednesday claimed the transmission system had "returned to normal" after a major power breakdown in the country deprived most of Punjab and Khyber Pakhtunkhwa (KP) of electricity earlier today.

Power supply to several cities, including Lahore, Faisalabad, Peshawar, Swat, Multan, Bahawalpur and Muzaffargarh, remained suspended for several hours. The breakdown resulted from tripping of Guddu-Muzaffargarh power line, which led to faults at Tarbela and Guddu power stations, as well as other power plants, a spokesperson for Power Division said.
A spokesperson of the Atomic Energy Commission said the tripping of lines caused all four Chashma Nuclear Power Plants to trip as well.
Around noon, the Power Division stated that electricity had completely been restored in Multan and 80 per cent of Islamabad, with restoration work underway. Its spokesperson said that Ghazi-Barotha hydel plant was also back online.
Speaking to Geo News, Leghari said that power supply was being restored in majority of areas in Khyber Pakhtunkhwa and Punjab.
He said the breakdown resulted from a fault in power transmission line and it was not a shortfall.
"The [transmission] system returned to normal since 5:13pm," the minister said, adding that it would take another one or two hours in complete restoration of power supply countrywide. He said that Wednesday's situation did not affect power supply in Karachi.
Leghari further said the demand and supply of electricity was being controlled as per schedule since December 4.
Breakdown affects hospitals, airport 
Patients at Lahore's Jinnah, Mayo, Gangaram, and Services hospitals faced immense difficulties in the wake of hours-long outage. Several operations were postponed, while medics were forced to conduct check-ups in Out Patient Departments (OPDs) in the dark.
The proceedings of the Punjab Assembly were disturbed due to the power cut, with opposition members protesting against the government for its failure to fix the country's power system.

The breakdown also affected the operations at the already-troubled New Islamabad International Airport.
Sources said the offices of airlines, baggage handling and the Airport Security Force base camp, among other areas, were devoid of power.
The loss of power also caused misery for patients and attendants at Rawalpindi's Benazir Bhutto Hospital, with the public hospital's generators also failing to give backup supply of electricity. 

'Industrial load-shedding in Punjab from today'
The spokesperson added that from today, industries in Punjab will also face load-shedding of 10 hours. 
Reacting to the move, the All Pakistan Textile Mills Association vowed to protest, saying only Punjab's industries were being denied power for 10 hours a day. 
The association said it would meet the finance minister today and then announce its next course of action.