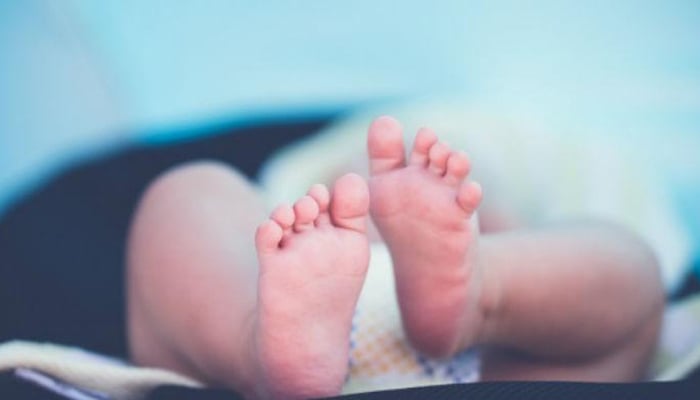 DG KHAN: A woman on Friday night gave birth outside a hospital in Dera Ghazi Khan after its management allegedly refused to admit her for delivery.
According to the woman's family, she was taken to the hospital at 11pm but the management refused to admit her. The family members said they had requested the concerned officers multiple times but to no avail.
The family members were forced to take matters in their own hands after a few hours of the management's refusal to change its decision. Members of the woman's family held a sheet to cover her as she delivered the baby outside the medical facility.
The delivery, without medical aid, left the woman and her newborn in a critical condition, the family said. 
The hospital management refuted the family's statements, saying the baby was born before the woman was brought to the hospital.
Cases of women delivering babies outside hospitals in Punjab have been surfacing since 2017.
In a similar case from Raiwind, a woman gave birth in the bathroom after being denied entry by doctors at a health centre in March.
The woman, the wife of a labourer, was taken to a Rural Health Centre in Raiwind after she started getting labour pains.
However, the staff at the health facility did not admit her citing lack of facilities as the reason for refusal.
A relative had told Geo News the facility's management had told the woman's family to take her home and bring her back the next day.
Last year in October, a woman gave birth outside the premises of Ganga Ram Hospital in Lahore after being allegedly denied entry by the medical superintendent.

The woman was later shifted to the ward but by then, she had given birth to a baby boy.