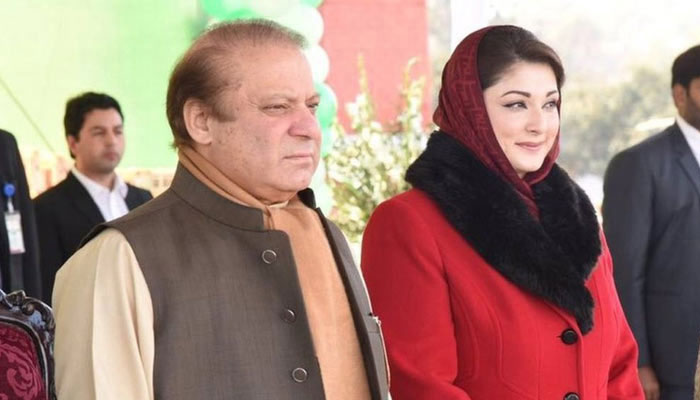 ISLAMABAD: The National Accountability Bureau (NAB) on Monday requested the Ministry of Interior to place former prime minister Nawaz Sharif, daughter Maryam Nawaz, and son-in-law Capt (retd) Safdar's names on the Exit Control List (ECL).
This was NAB's second letter on the matter. It also requested the interior ministry to place Hasan and Hussain Nawaz on the ECL.
The NAB in a letter on Feb 14 had put forward the same request.
The anti-graft body in its latest letter maintained that: "The matter is agitated again in view of the fact that reference against the subject accused persons are at the final stage of the trial. There is apprehension that they may leave the country to avoid legal outcomes of the judgment which are expected to be announced shortly."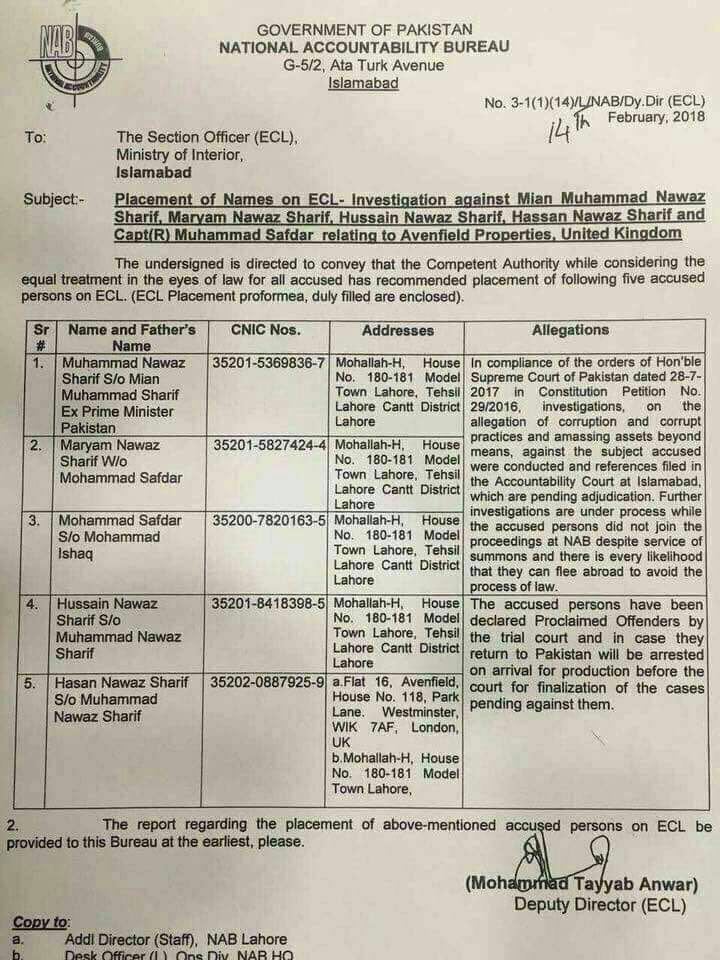 The NAB letter to the ministry written on Feb 14 comprised two notes; one asking for Nawaz Sharif to be placed on ECL citing him being an accused in the Azizia Mills reference, Flagship reference, and Avenfield properties reference.
In the second note, it requested to place Maryam Nawaz and her husband Captain (retired) Safdar on the ECL as both are accused in the Avenfield properties reference.