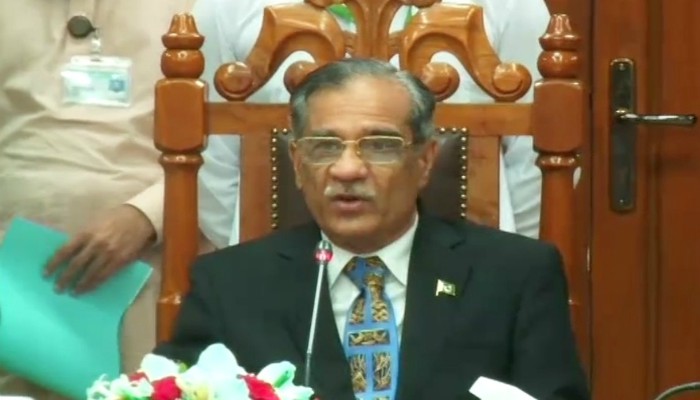 ISLAMABAD: Chief Justice Saqib Nisar on Thursday assured the transgender community that their rights will be fully protected and doing so is among the responsibilities of the Supreme Court.

Addressing a seminar on transgender rights, Justice Nisar lamented the discriminatory societal attitude towards the community, and said that trans people are separated from families.
"We want to make sure the transgender community gets the same rights in the society as men and women do," he said.
Justice Nisar also said that court orders regarding the community have helped to restore their honour and standing.
In March, the Senate unanimously approved Transgender Persons (Protection of Rights) Bill, 2017.
In the same month, the Khyber Pakhtunkhwa government issued driving licences to two transgender persons.