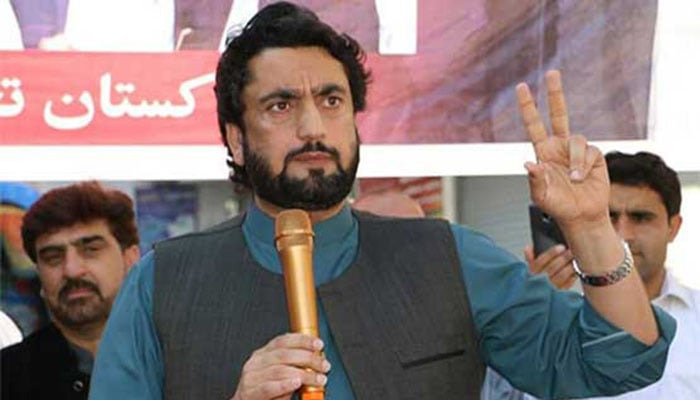 On August 18, when the newly-elected prime minister announced his 21-member cabinet, his name wasn't there. Neither was the portfolio. It seems that the premier, Imran Khan, was adamant to keep the Interior Ministry, tasked with the maintenance of order, security and law enforcement, for himself.

The assumption only turned out to be half true. This week, Prime Minister Imran Khan named Shehryar Afridi, an elected member of the parliament from Kohat, in Khyber Pakhtunkhwa, as the state minister, therefore a junior minister, for Interior. While Afridi has not been appointed as a full minister, he will be running the department for now.
The 47-year-old won the July ballot from the NA-32 constituency in Kohat, after defeating Gohar Khan Bangash of the Muttahida Majlis-e-Amal (MMA). He secured the same constituency (then NA-14) in the last election, but in 2016 was deseated by the election commission over misdeclaration of assets.
Born in Kohat in 1971, he completed his masters in International Relations from the Peshawar University. While he sat for the civil service exams, he was not successful. One of his brothers, Major (r ) Tariq Javed also served in the bureaucracy after his stint in the armed forces. His father, Nadir Shah Afridi, was the district counsellor in the 1990s, and later a member of the parliament.
The Ministry of Interior is no lightweight portfolio. Previous ruling parties have entrusted it into the hands of unwavering loyalists. After 2013, the then-Prime Minister Nawaz Sharif handed it over to his close confidant, Chaudhry Nisar Ali Khan. But when differences arose between Khan and the party leadership, the portfolio fell into the lap of Ahsan Iqbal in 2017.
Historically, the ministry has been overlooked by big names such as Iskander Mirza, Ayub Khan, Zulfiqar Ali Bhutto, Mohammad Khan Junejo, Naseerullah Babar, Aslam Khan Khattak, Aftab Ahmad Sherpao, Chaudhry Shujaat Hussain and Aitzaz Ahsan.
In the last two decades, this cabinet ministry has become extraordinarily important due to the war on terror. The National Action Plan (NAP), rolled out in 2015, to tackle terrorism, also comes within its domain. Other vital institutions that are a part of it include the Federal Investigation Agency (FIA), the National Database & Registration Authority (NADRA) and the National Accountability Bureau (NAB). All three have become increasingly political due to their role in the ongoing corruption probes.
Speaking to Geo.tv, the new state minister pledge to execute Imran Khan's vision. "I will work day and night to be worthy of the responsibility given to me," Afridi said, "Maintaining peace and security in the country and keeping discipline amongst state institutions are among my top priorities."
It is unclear when the prime minister will appoint a full-time minister of interior. In the meantime, it seems, Afridi will be helming the department.