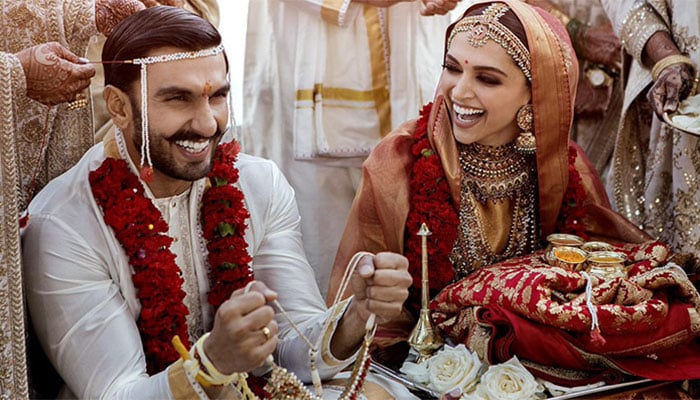 The world had its sights set upon Deepika Padukone and Ranveer Singh, as the newly-wed couple exchanged vows to immortalise their love for each other.

Few days into the wedding, Deepika's happiness is hard to contain as she lavishes praise upon her knight in shining armour.
While giving her exclusive interview to GQ India, the Bollywood actress said that her husband is everything rolled into one. "He's my best friend, playmate, companion and confidant. I can be silly in front of him, I can be stupid in front of him, I can be sick in front of him, I can be whatever I want to be."
She said that both of them are quite supportive of each other's needs and careers.
The celebrity couple got married in a private ceremony at Lake Como last week.
Padukone is arguably Indian cinema´s biggest female star currently, and she has also broken into Hollywood, starring in "xXx: Return of Xander Cage" opposite Vin Diesel.
Padukone, 32, and Singh 33, announced in a joint statement last month that their wedding would take place on November 14 and 15.
The couple reportedly started dating in 2013 but have kept details of their relationship largely out of the public eye.