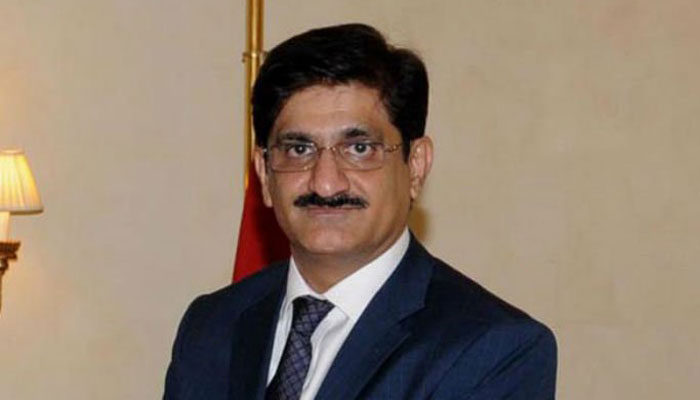 KARACHI: Chief Minister Sindh Murad Ali Shah on Thursday said his name was "fitted" in the report presented by a joint investigation team (JIT) probing a case pertaining to laundering of several billion rupees through fictitious bank accounts in the country.

The chief minister said so during his appearance on Geo News' show 'Aaj Shahzeb Khanzada Kay Sath'.
When told that according to Geo News' sources, his name had not yet been placed on the Exit Control List (ECL), rather it was under consideration, he said: "I am myself unaware of the fact whether my name is on the ECL or not, since I have not received any court notice."
Noting that he had only one foreign tour in the last six months, Shah said, "They can add my name to the ECL if they want, why are they pondering over it."
He said Pakistan Peoples Party (PPP) chairman Bilawal Bhutto Zardari had termed the report an "outright lie."
The chief minister maintained it appeared as if his name was "fitted" in the report as an afterthought.
He said there were several paragraphs about Sindh Bank in the report, which named him at one or two points as the person who gives out loans from the bank and controls the bank.
Shah argued the report did not explain how he controlled the bank, saying that authorities will have to provide evidence substantiating the allegations levelled in the report.
He further warned there would be resistance if things headed towards a One Unit.