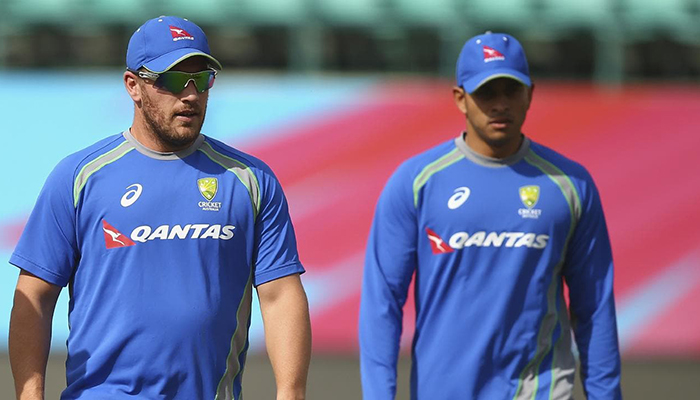 Australia cricket captain Aaron Finch has said that he is open to playing cricket in Pakistan if safety concerns are overcome.
Speaking to Fox Sports Finch said, it would be great to get cricket back in Pakistan. "The passion their fans have got and just the amount of fans ... (there are) some pretty empty stadiums in the UAE. Anytime there's cricket back in Pakistan, they're swinging from the rafters to get a seat."
"Is it the right time? I'm not sure ... that's between the boards and the ACA (Australian Cricketers' Association) to work through," Finch added.
Pakistan born Usman Khawaja said, "Obviously, whatever Cricket Australia tells us, that'll be the big thing."
Just like Finch, Khawaja said that he will leave it to the administrators to make the decision. "They're pretty good at taking care of us and making sure everything's safe."
"I was born in Pakistan so it won't be too different for me but it's still a while away and we've (now) got three big games against the best nation in the world," the 32-year-old added.
Last month, the Pakistan Cricket Board said that it is making efforts to host Australia in Pakistan during the next series between the two teams. According to the cricket board, they are hopeful that some part of the five-match series in March will be staged in Lahore or Karachi, marking Australia's first visit since 1998.
According to the Future Tour Programme, Pakistan will play five one-day internationals against Australia in March 2019. The two teams will face each other again at the end of October when Pakistan will play a series of two Tests and three T20Is down under.