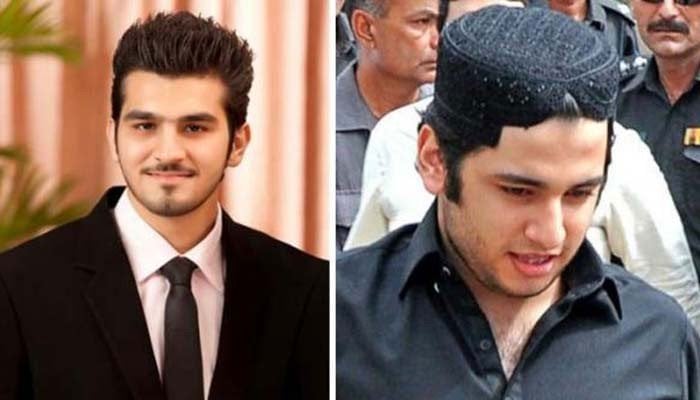 KARACHI: The Sindh High Court on Monday reserved its verdict on appeals filed by the accused challenging their sentences in the Shahzeb Khan murder case.
As the hearing got under way earlier today, the petitioners' lawyer informed the court that Shahzeb Khan's father had passed away and his widow and two daughters were residing abroad and did not wish to appear in the court. The lawyer further said that the court representatives could contact them via Skype or any other way to verify information about a compromise reached earlier.
The state lawyer contended that the state had objected to the compromise between the aggrieved party and the suspects, as without a special public prosecutor a compromise cannot be offered.
The court stated in its remarks that the deceased's heirs' address details should be on record at the very least, and that if they were afraid of anyone or hiding from anyone then they should register a case over the matter.
After the completion of the lawyers' arguments, the court then reserved its verdict on the appeals against the sentences of the accused Shahrukh Jatoi, Siraj Talpur, Sajjad Talpur and Ghulam Murtaza Lashari.
Shahzeb Khan murder case
An anti-terrorism court in 2013 had awarded death sentences to Shahrukh Jatoi and Siraj Talpur for the murder of Shahzeb, while life sentences were awarded to Sajjad Ali Talpur and Ghulam Murtaza Lashari.
Shahzeb was gunned down by Jatoi in a posh locality of Karachi on December 25, 2012.
The Sindh High Court later set aside the punishments awarded to the accused by the anti-terrorism court and ordered a retrial of the case in a sessions court.
The Supreme Court earlier this year took a sou motu action and nullified the SHC order.