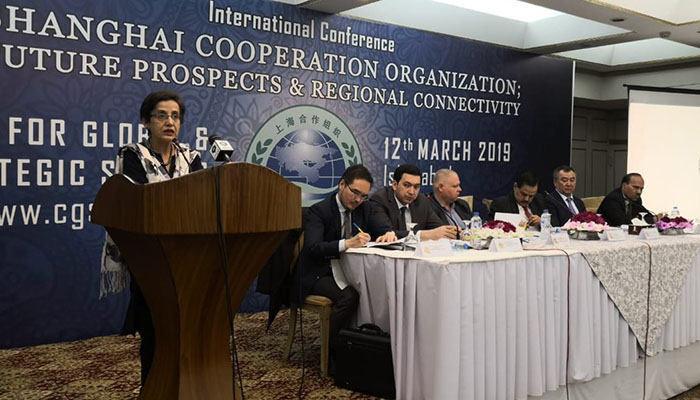 ISLAMABAD: Pakistan's Foreign Secretary Tehmina Janjua on Tuesday said peace in the region was not possible without resolving the Kashmir issue.

The foreign secretary was addressing the International Conference on 'Shanghai Cooperation Organisation; Future Prospects and Regional Connectivity' organised by the Centre for Global and Strategic Studies.
Janjua said Islamabad had taken several steps such as the opening of Kartarpur Corridor and Samjotha Express for regional peace.
She added that Pakistan wants a solution to Kashmir issue according to the United Nations resolution.
The foreign secretary appreciated the role of the international community in de-escalating tensions between Pakistan and India.
She highlighted Pakistan's responsible role, adding that the country only acted when Indian forces violated the Line of Control (LoC).
According to Janjua, long-lasting peace in Afghanistan could only be achieved through talks between Afghans. "The Afghans will have to determine their own future."
"Pakistan is willing to play its role in the Afghan-peace process," she added.