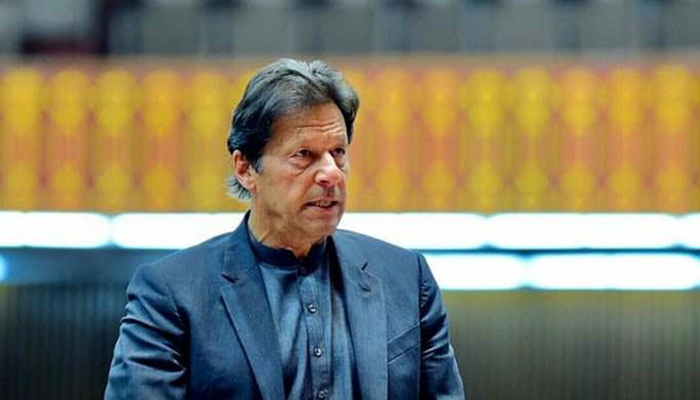 LAHORE: Did you know Prime Minister Imran Khan earns less than ministers?
According to a pay slip that has been released, the prime minister's basic salary is Rs107,280. The premier is given Rs50,000 sumptuary allowance, an adhoc relief allowance of Rs21,456, and further adhoc allowances of Rs12,110 and Rs10,728.
After adding the allowances the prime minister is entitled to a gross salary of Rs201,574 which is reduced to Rs196,979 after tax and other deductions of Rs4,959.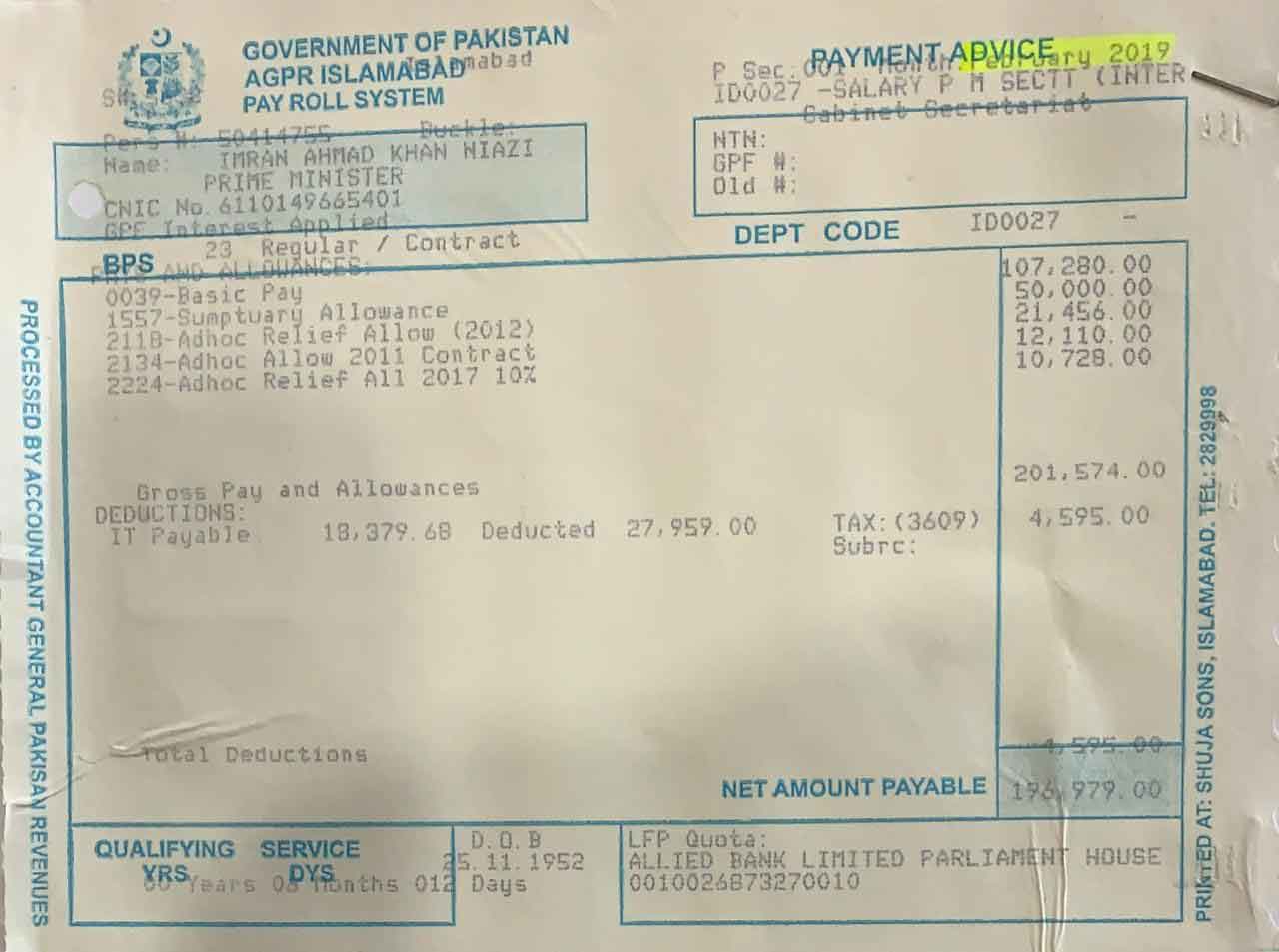 In comparison, his ministers earn up to Rs 250,000, while Punjab chief minister's salary is Rs350,000.
Another Punjab Assembly member earns nearly Rs200,000.
Earlier today, the prime minister had expressed disappointment over the Punjab Assembly's decision to raise salaries and perks of MPAs, ministers and the provincial chief minister.
"I am extremely disappointed by decision of Punjab Assembly to raise pays and privileges of MPAs, ministers and especially CM," the prime minister tweeted.
"Once prosperity returns to Pakistan such a move could be justified, but now, when we do not have resources to provide basic amenities to all our people, this is untenable," he added.
The Punjab Assembly on Wednesday increased the salaries, perks and privileges of its members to more than double after making legislation in record haste, within 24 hours of tabling the bill concerned. The unanimously-passed legislation was tabled as a private bill by treasury's Ghazanfar Abbas Cheena on a private members day on Tuesday.