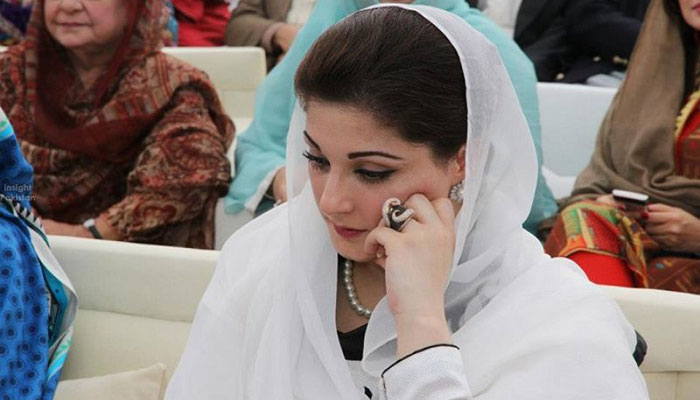 LAHORE: Pakistan Muslim League-Nawaz leader Maryam Nawaz has vowed to stand outside Kot Lakhpat jail until doctors are granted access to treat her father, former prime minister Nawaz Sharif who is serving a seven-year term in a corruption reference.
The PML-N leader, in a Twitter post on Friday, said Nawaz's kidney disease is at stage three and doctors suspect the pain to be of renal origin.
"His Urea & Creatinine levels MUST be checked. His doctor who I sent to examine MNS was made to wait 2 hrs outside jail, was not allowed in & sent back," she wrote.
"If his renal functions are not checked for any further deterioration & if his doctor & I are not allowed access to him, I will go and stand outside the jail tomorrow till the access is granted," she added. 

The former first daughter further tweeted a picture of the written request sent to the Home Department for Nawaz's doctor to be granted access to him. 
On Thursday, Maryam after meeting her incarcerated father at the Kot Lakhpat jail had said he remains unwell with continuous angina.
A day earlier, the former premier's daughter had said that he would not be able to receive any visitors owing to his ill condition.

Nawaz has been in jail since December 2018 following his conviction in Al-Azizia corruption reference in line with the Supreme Court's July 2017 verdict.