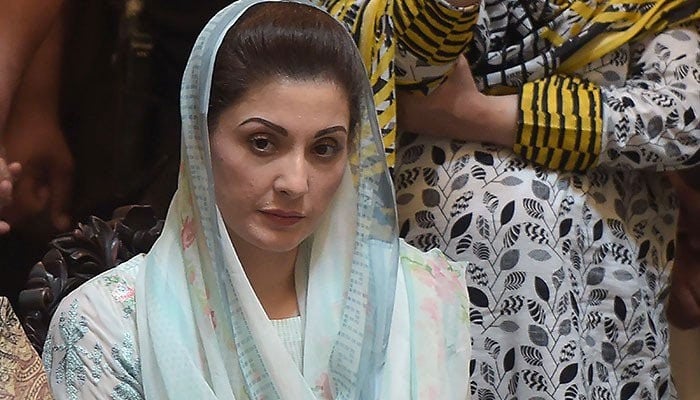 LAHORE: Maryam Nawaz, daughter of Nawaz Sharif, Saturday said the former premier's kidney function had deteriorated and that his doctor's concern was not unfounded.

Nawaz, thrice the prime minister of Pakistan, has been in jail since December 2018 following his conviction in a corruption reference in line with the Supreme Court's July 2017 verdict.

Maryam met Nawaz at Kot Lakhpat jail, where party workers who had arrived to express solidarity with the former prime minister, welcomed her upon arrival.
"The blood tests done yesterday reveal a further raise in his CREATININE levels which means his kidney function has deteriorated," the former first daughter said on Twitter after the meeting.
"His kidney disease is already at stage 3. The pain in the flanks persists."
She said in view of deterioration of Nawaz Sharif's renal function, authorities were arranging for a specialist to examine him at the jail today.

Nawaz's personal physician Dr Adnan also met him along with Maryam Nawaz. The stayed with the former premier for two hours, during which Dr Adnan also examined Nawaz.
Meanwhile, Pakistan Muslim League-Nawaz (PML-N) workers while protesting incarceration of party supremo forced stop Tezgam Express en route to Karachi from Rawalpindi. A few workers also mounted the engine of the train.
The protest by party activists led to the closure of both rail tracks for 20 months.