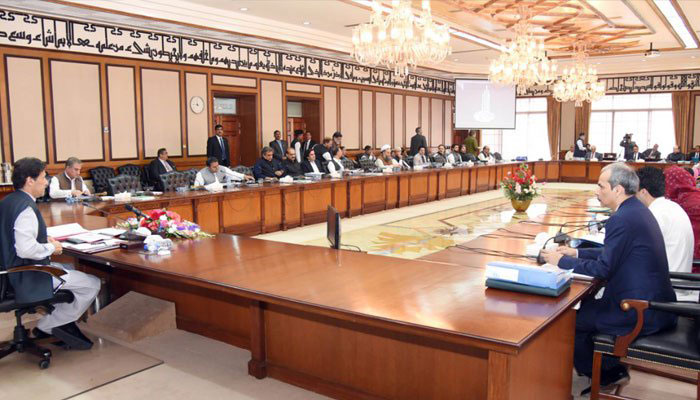 The federal cabinet did not approve the amnesty scheme for assets declaration as ministers remained divided on the subject, it emerged on Tuesday.
The cabinet discussed the amnesty scheme during the session today, taking into consideration negative and positive aspects.
The session was presided over by Prime Minister Imran Khan and discussed money laundering and corruption issues, including the amnesty scheme.
In the two-hour long session, the members of the cabinet remained divided over the scheme.
The members who opposed the scheme, said that the scheme which was criticized in the past, cannot be brought before the public now.
Sources said that the prime minister said that the scheme goes against the party's manifesto and if it is about declaration of assets then the public should be taken into confidence on the basis of its merit.
The PM advised the cabinet members to make recommendations in the session on Wednesday on the matter.
Speaking in a press conference after the federal cabinet meeting, federal minister Fawad Chaudhry said that the cabinet did not approve the mechanism under the Aseet Declaration Form, and will have a detailed discussion on it in a special session convened tomorrow.
Chaudhry said that the cabinet expressed its dissatisfaction over the money laundering probe.
"Sharifs and Zardari were involved in financial malpractices. We hope that they both will be taken to their logical ends and the law will take its course," he said. "Suleman Shehbaz and Shehbaz Sharif have no answer on money laundering while Hasan Nawaz, Hussain Nawaz and Ishaq Dar are not facing the courts."