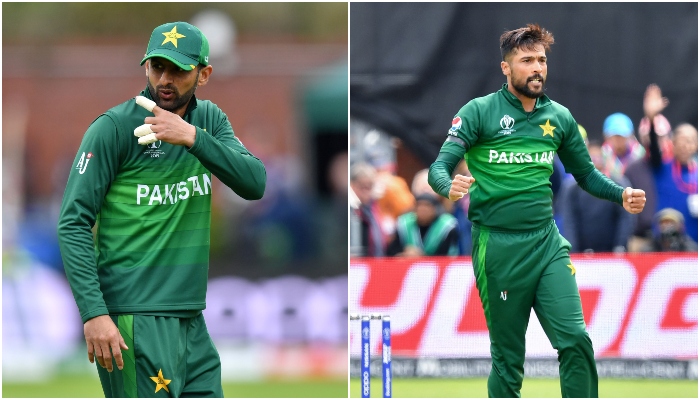 Pakistan all-rounder Shoaib Malik hit back at critics after a picture and a video of him, his wife Sania Mirza and other Pakistan cricketers visiting a sheesha cafe allegedly on the night prior to Pakistan's match against India went viral.
The picture and video which went viral on Sunday night started generating controversy as Pakistan faced an upsetting defeat in the match against arch-rivals India due to the poor performance of players.
"When will Pakistan media be accountable for their credibility by our courts?! Having served my country for +20 years in international cricket, it's sad that I have to clarify things related to my personal life. The videos are from 13 June and not 15," he posted on Twitter.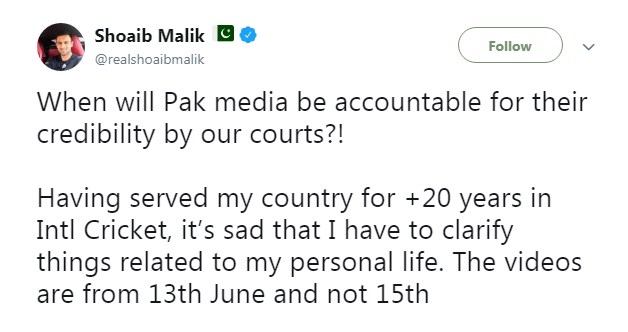 Fast bowler Mohammad Amir also urged fans and supporters to back the team. "Please don't use bad words for the players yes you guys can criticise our performance we will bounce back InshAllah we need your support," Amir tweeted.
After the match, fans alleged that Malik, Mirza and other cricketers of the Pakistan team were at the sheesha cafe till 2am in the morning, hours before Pakistan's critical match with India.
However, the video was from the night of June 14 (Friday) not Saturday as being alleged by fans and on social media.
In a statement, the Pakistan Cricket Board (PCB) clarified that no player had violated curfew and returned to their hotel rooms' on-time the night before Pakistan's match against India. The board added that players had gone out with their families two days before the match.