Nothing. Absolutely nothing could be more exciting than a World Cup semi-final between Pakistan and India. What a delight it would be to see the greatest rivalry of the cricketing world on the centre stage of the tournament—an absolute classic. 
The best part is that a clash between mighty India and mercurial Pakistan is still on cards—only if Pakistan somehow manages to bag the fourth position and India tops the table.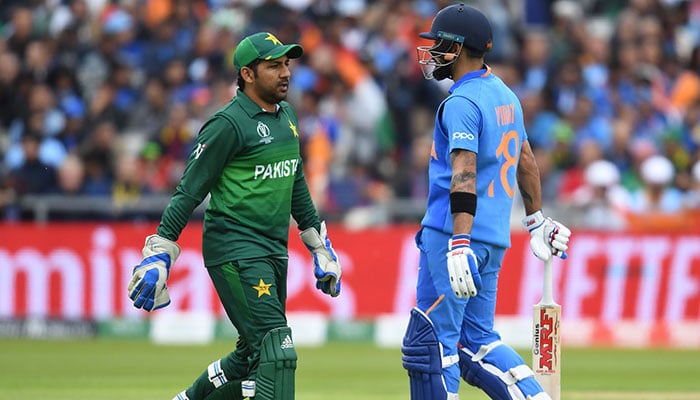 Pakistan began experiencing 'absolutely necessary win' circumstances after they faced back-to-back defeats against Australia and India in their Cricket World Cup 2019 campaign.
The intention to make it into the semi-final is clear from Pakistan's win against struggling South Africa at Lord's, followed by the unpredictable triumph over mighty New Zealand at Edgbaston and then winning an absolutely nail-biting match against underdogs Afghanistan.

Who will face who?
As per the ICC Cricket World Cup 2019 schedule:
1st semi-final: 1st team vs 4th team - July 9th at Old Trafford, Manchester
2nd semi-final: 2nd team vs 3rd team - July 11th Edgbaston, Birmingham 
Final: Winner of 1st semi-final vs Winner of 2nd semi-final - July 14th at Lord's
How likely is an India-Pakistan semi-final?
If Australia loses its last match of the World Cup against South Africa, they will end up with 14 points and India wins against Sri Lanka, they will cement their position at the top of the table with 15 points in total.

For Pakistan to become number four:
Pakistan can only settle at the number four position with 11 points if they win their last match against Bangladesh and, at the same time, England loses its remaining match against the in-form New Zealand to slip down to number five with 10 points.
In this condition, the first semi-final of the World Cup 2019 would be played between India and Pakistan while the second semi-final would be played between Australia and New Zealand.
Points Table
Australia, the defending World Champions, have already cemented their spot in the semi-finals along with India. Both the teams still have one game remaining with Australia set to face South Africa in their last group game while India have Sri Lanka.
New Zeland, Pakistan and England are still in the running for the final two semi-final spots. 
Bangladesh, Afghanistan, West Indies, Sri Lanka and South Africa are as of now eliminated from the Cricket World Cup 2019.
ICC Cricket World Cup 2011
India and Pakistan have already faced each other once in the second semi-final of the World Cup 2011, where Dhoni-led India defeated Pakistan by 29 runs and later became world champions by defeating Sri Lanka in the final by six wickets, helped by a 79-ball 91 from then-skipper MS Dhoni.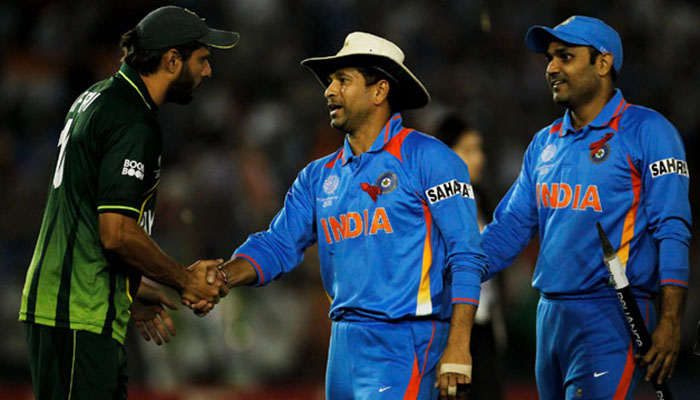 Players who played in World Cup 2011 and are playing in World Cup 2019
Pakistani veteran all-rounder Muhammad Hafeez, former Indian skipper MS Dhoni (both of whom will retire after the World Cup 2019), fast bowler Wahab Riaz, and Indian skipper Virat Kohli were part of the India and Pakistan teams in the semi-final of the 2011 World Cup and are most likely to clash against each other in the current edition if Pakistan makes it to number four and India makes it to the top of the table.