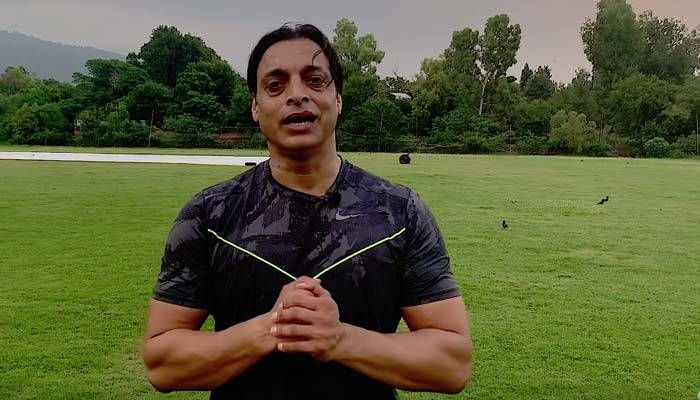 Former Pakistan fast-bowler Shoaib Akhtar has questioned the retirement of paceman Mohammad Amir from Test cricket, asking if Wahab Riaz and Hasan Ali will also follow soon in his footsteps.

In a video posted on his Youtube page, the 'Rawalpindi Express' said Amir was taking his retirement at a very young age of 27.
"What I find as troubling news is that perhaps Hasan Ali, Wahab Riaz, and Junaid Khan will follow suit and take retirement. What is happening with the Pakistan team?" asked Shoaib Akhtar.
"How can 27-year-old Mohammad Amir retire? When Pakistan has invested so much in him, when they got him out of match-fixing (scandal) and brought him back (to the national team), now that he has returned to form, he is taking retirement now? This is beyond my comprehension!" he said.
Akhtar claimed the young breed of Pakistani fast-bowlers – Wahab Riaz, Hasan Ali, Mohammad Amir – only wanted to play Twenty20 cricket, and did not even want to play one-day internationals.
"I'm thoroughly disappointed today that, when my peak came at 27, you have retired. I am really, really disappointed. This was the time for payback. When Pakistan is almost dead in Test cricket, you had to put in the effort. You had to deliver for the country and help them win series," said the former cricketer, who was one of the most feared fast-bowlers of his time.
Akhtar said it wasn't just Mohammad Amir's retirement that troubled him, but he saw three to four other fast-bowlers also leaving the longer format of the game.
"Who will play Test matches then?" he asked.
Akhtar said "these boys are lucky", and that if somebody like him was part of the cricket board, he wouldn't let them even play T20s for Pakistan.
"Because Pakistan has to come first. They have to play for Pakistan. There are times when you should make money…I'm all for making money, but this is the time that Pakistan needs you," he said.
Akhtar requested the Pakistan Cricket Board to look into the matter see which direction Pakistan cricket was headed in.
The 'Rawalpindi Express' said it was time for Prime Minister Imran Khan to look into the matters of Pakistan cricket and bring in dynamic people rather than "60-year-old granddads".
"If you do not bring in dynamic and honest people, then you would continue facing such problems.