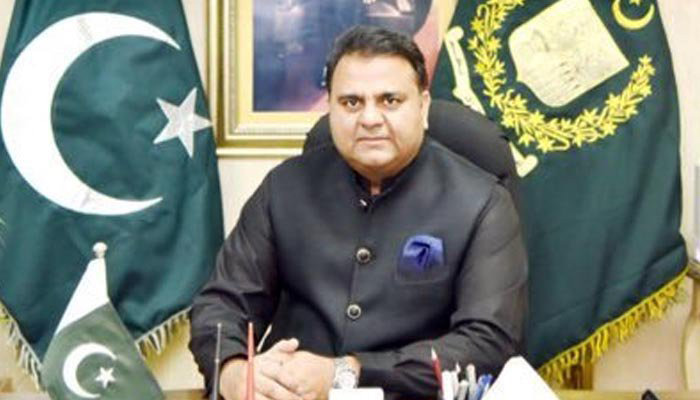 Federal Minister for Science and Technology Fawad Chaudhry on Sunday said India should spend Rs 1 billion on a Bollywood film to have a chance at landing on the moon. 
In a message posted on the social networking website Twitter, the minister took a light-hearted jab at the recent failure of an Indian lunar mission to land a probe on the surface of the moon. 
"Endia only way now you can reach moon is through Bollywood, another 100 crore and you guys will be on the moon," Chaudhry tweeted, before quickly clarifying that he was joking. 
"On serious note extremists always fail and you failed when instead of scientists you relied on Jotshi and delayed the mission, Come out of hatred for other communities," the minister remarked. 
In another tweet posted a few hours later, Chaudhry noted that New Delhi was adding to space debris with failed missions to space, and the consequences could be disastrous for the world  
"Endia is adding into space debris, ealrier "Mission Shakti" failed and now "Chandrayaan", irresponsible attitude of #ModiSarkar from region to space is disastrous for the world," he said. 
The minister further added that politicians should not be allowed to play foolish gimmickry with space policy, which was a serious and delicate business. 
"Galaxyies and the planet is a delicate business politicians must not be allowed to play foolish gimmicky," Chaudhry noted. This is not the first time Fawad Chaudhry has commented on the Indian space program. 
Earlier this week, Chaudhry advised the Indian users on the social media site Twitter to sleep instead of waiting for an announcement from the Indian Space Research Organisation (ISRO) about the moon mission.
India lost contact with its unmanned spacecraft just before it was due to land on the Moon on Saturday, in a blow to the country's ambitious low-cost lunar programme.