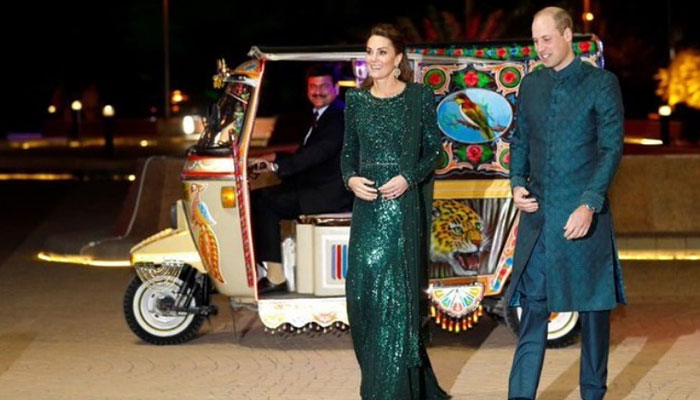 ISLAMABAD:  Attired in Pakistan's traditional dresses, the royal couple left jaws dropped as they got off a rickshaw in Islamabad.
The Duke of Cambridge wore an emerald green sherwani while the Duchess was rocking a dress of the same colour.
The driver of the three-wheeler seemed to put smiles on many faces with his classy suit as he waved to the couple after dropping them to their destination.
According to a statement, the royal couple arrived at the National Monument in Islamabad by a rickshaw where a ceremony was held in their honour.
Political and military leaders, sports-persons and people from showbiz as well as civil society were in attendance.