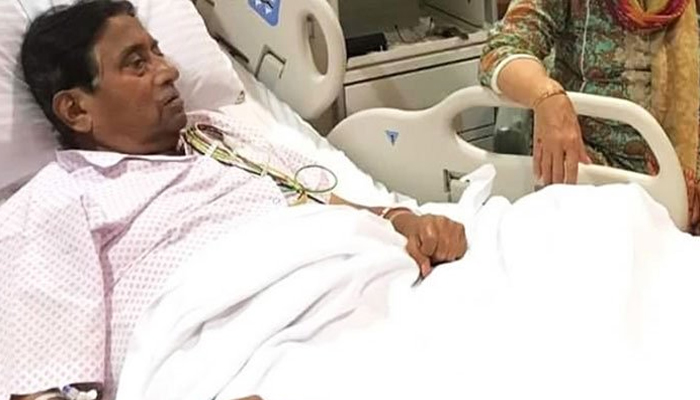 Former president General (retd) Pervez Musharraf was reportedly unwell and was subsequently shifted to an American hospital in Dubai, sources informed Geo News.
According to sources, Musharraf, who has been residing in the United Arab Emirates (UAE) for a while now, felt under the weather Sunday night and was admitted to the hospital. The former ruler was set to undergo various tests in this regard, the sources added.
Musharraf's close aide and the ex-chairperson of the All Pakistan Muslim League (APML), Dr Muhammad Amjad, Dr Muhammad Amjad, said the former president was rapidly becoming weaker due to an unknown disease, which is why he was unable to return to Pakistan to face the treason case.
A day prior, Minister for Science and Technology Fawad Chaudhry had called Musharraf the nation's benefactor, saying he had "rid us of Pakistan Muslim League-Nawaz (PML-N) chief Nawaz Sharif in 1999". He added: "When Musharraf was in power, a lot of people used to stand queuing up to light his cigar," he added.
Also read: Law ministry refuses to reveal details of team hired to prosecute Musharraf
Late last month, the law ministry had rejected an application seeking details of the legal team hired to prosecute the former president on treason charges and the fees paid to them, saying it was a classified matter.

The petitioner, Mukhtar Ahmed Ali, had sought the details under the Right of Access to Information Act 2017 — commonly known as the RTI law — expressing his wish to know how judiciously the money contributed by public through their taxes was being used by the ministry.
Prior to that, a special court in Islamabad had allowed Musharraf until December 5 to make a statement in the high treason case against him but had noted at the same time it was not bound to follow the Islamabad High Court's (IHC) order to not announce the verdict.
Related:
Musharraf treason case: Special court says not bound to obey IHC orders
Musharraf challenges special court's decision in high treason case