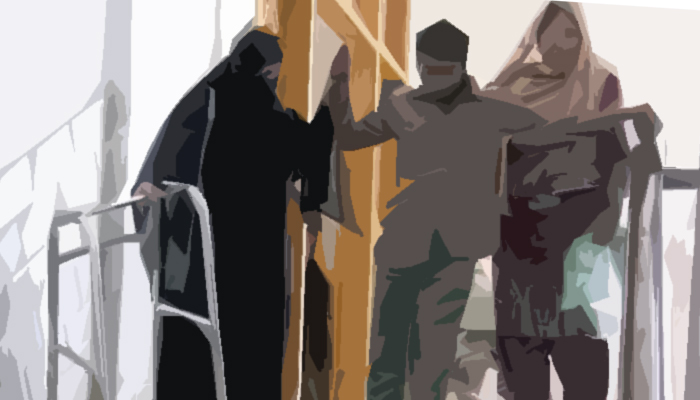 FAISALABAD: Dozens of kids were suffering from various major medical issues and disabilities in Sathoiwala, a small town near Faisalabad in Punjab, due to cousin marriages, with health experts warning against the practice.

A village of almost 5,000 people, Sathoiwala had at least 55 children under the age of 20 suffering from mental disabilities, paralysis, blindness, and shrinking of limbs — or muscle atrophy — among other diseases.
At least 16 of these 55 children were under the age of 10, while the rest were aged 10-20. Their parents explained that some of these children had the disabilities since birth, whereas others started developing health issues as they grew up.
A villager told Geo News that their brother and sister-in-law were cousins. "When they were married, doctors were not in favour of cousin marriages. But what can we do now that that's happened?"
Another said: "I have two daughters and two sons and I am a kidney patient myself. Both of my sons have mental disabilities and I tried a lot of treatment for the elder son.
"However, nothing happened and he did not get better," the man added.
Health experts, in this regard, have warned against marriages between cousins and close relatives as first cousins reportedly share a big portion of their genes.

The district health officer told Geo News that the affected children were not suffering from polio but from complex diseases and disabilities due to their parents being cousins. "There is no cure for them," the officer said.
Nonetheless, supportive therapy — for example, braces, wheelchair, and special shoes — was possible for the children who had these diseases and disabilities since birth, the officer added. "It could improve their lives."
On the other hand, the parents of Sathoiwala's disabled children have appealed for the government to make efforts to provide facilities to enhance the lives of their kids as these diseases were not curable.