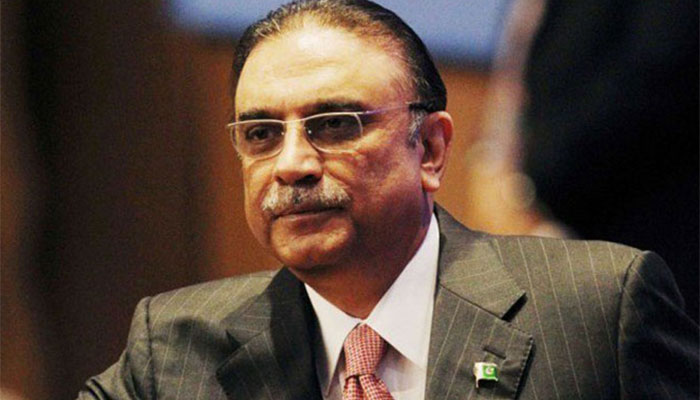 The Islamabad High Court (IHC) has granted post-arrest bail to former president Asif Ali Zardari on medical grounds.
Zardari was arrested in June by Pakistan's anti-graft body in connection to a high-profile money laundering case. The co chairman of the second largest opposition party, the Pakistan People's Party (PPP), is accused of setting up fake companies to siphon money out of the country during his tenure as president.
Although the case is ongoing in an accountability court, Zardari has yet to be indicted. In the last six months, the 64-year-old's health, say his family, has considered deteriorated and he is urgent need of specialized treatment.
In November, the PPP filed a plea in the IHC for Zardari's bail. On releasing the former president, the court made the following observations:
- The bail has been granted solely on medical grounds, noted the court.
- During Zardari's incarceration "the health of the petitioner deteriorated and, therefore, he was admitted for medical treatment in the Pakistan Institute of Medical Sciences (PIMS). Since October 22, the petitioner has been receiving medical treatment at the Hospital."
The medical board's report
- The court also included the finding of the medical board appointed to examine Zardari. Doctors concluded that the former president was "at risk of Acute Myocardial Infarction which may lead to a sudden cardiac death."
Further adding: "The diseases and ailments from which the patient is suffering cannot be treated in the premises of jail as he requires specialized multidisciplinary consultants, therapist and investigations on a daily basis as per requirement.
His continuous detention in the jail can be hazardous to his life both in terms of multiple co-morbids and permanent impairment."
- The high court opined that the opinion of the medical board was "unambiguous".
- Zardari, added the judgment, "has not been convicted and, therefore, he is to be treated as innocent unless proven guilty. Further incarceration of the petitioner would not serve any useful purpose."
- The IHC also observed that the "constitutionally guaranteed right to life is not impaired or suspended merely because proceedings under the National Accountability Bureau Ordinance are pending before a learned Accountability Court."
- Before concluding, it cited the 1972 Supreme Court judgment: "The ultimate conviction and incarceration of a guilty person can repair the wrong caused by a mistaken relief of interim bail granted to him, but no satisfactory reparation can be offered to an innocent man for his unjustified incarceration at any stage of the case albeit his acquittal in the long run."