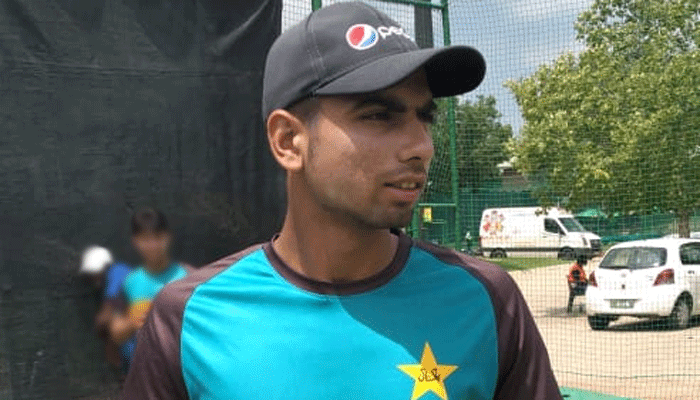 The International Cricket Council (ICC) Under-19 Cricket World Cup has always provided a huge platform to teenage cricketers from different backgrounds to display their talent and prove themselves. The 2020 edition in South Africa will hopefully be no different.
Several cricketers will be eyeing glory at the event, and Pakistan's 17-year-old fast bowler Tahir Hussain will be one of them.
Hailing from Vehari — the district in Punjab that produced stalwarts like Waqar Younis, Mohammad Zahid, and Mohammad Irfan — Hussain said he grew up enjoying videos of Younis bowling his in-swinging toe-crushers.
"Waqar Younis is a legend and an inspiration for the people of the area. I have seen some videos of his bowling and have enjoyed those," he said.
Read more: Haris Rauf one of many rising stars for Pakistan cricket: Atif Rana
"My family supported [me] throughout, everyone backed me, and there was no issue as such with me playing. All of them are happy to see me play the U19 World Cup," he added.
Hussain said that Mohammad Aamir was his fast bowling role model and he wanted to emulate him and become a prolific bowler like him.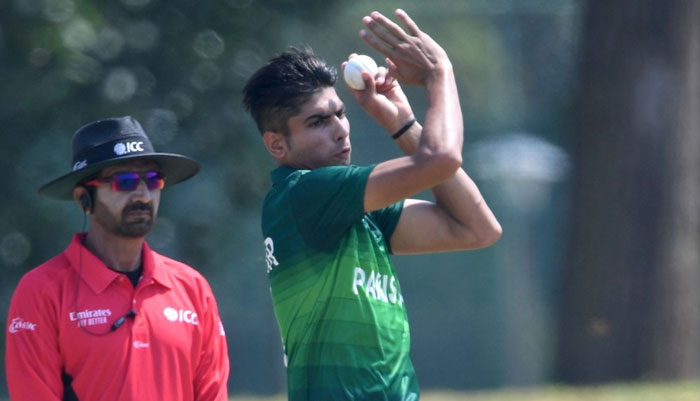 Hussain made an impressive debut on Sunday, taking three wickets for 23 against Scotland in Pakistan's opening match in the ICC U-19 World Cup. The fast bowler said the tournament has given him the best opportunity to prove himself.
"Of course, it is the opportunity of a lifetime and I would want to make the most of it by learning various aspects of the game, both on and off the field," he said.
"My aim is to become the best bowler of the tournament and help my team to glory along the way. We all realise that this event is a very important stepping stone in our careers," Hussain said.
Read more: Mohammad Hafeez says to retire from international cricket after World T20
He added that he was very happy with his performance in the opening match and would like to carry on in the same vein, especially once the team progresses to the knockout stage.
Replying to a question, Hussain said he was keen to play all three formats of the game but was currently focused on the World Cup.
"I think I can do well in all three formats. At the moment, I'm really enjoying white-ball cricket here at the U19 World Cup," he said.
The aggressive fast bowler named India's Virat Kohli when asked which batter's wicket he dreamed of taking. 
"I think getting Virat Kohli out would be a big target," he said. 
"He is the top player in the world," Hussain added.