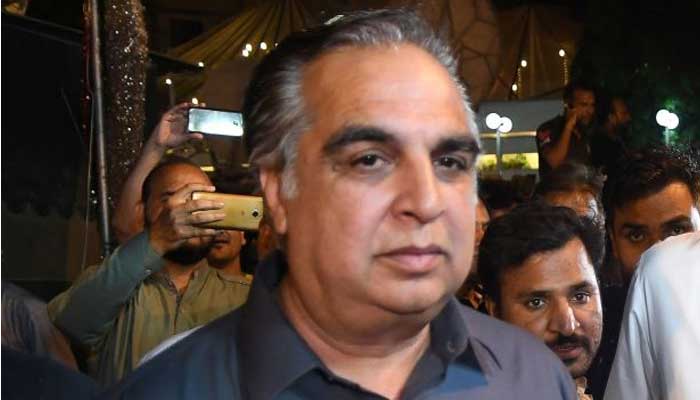 KARACHI: Sindh Governor Imran Ismail has said the issues between the ruling Pakistan Tehreek-e-Insaf (PTI) and Muttahida Qaumi Movement-Pakistan (MQM-P) as coalition partners in the federal government were getting resolved, reported The News.
Ismail's remarks came as he met with lawmakers belonging to both the parties on Tuesday at the Governor House. Karachi Mayor Wasim Akhtar of MQM-P was also present on the occasion.
On January 12, the MQM-P gave the PTI federal government a jolt as Minister for Information Technology and Telecommunication Khalid Maqbool Siddiqui announced his decision to leave the federal cabinet over "unfulfilled promises". Siddiqui had said that they [MQM-P] had supported the federal government in every difficult phase but "injustice was still being done with Sindh".
The Sindh governor said that action would also be taken on the leftover issues pending between the two political parties, adding the PTI and the MQM-P had remained and would remain allies and coalition partners.
Read also: MQM-P's Khalid Maqbool Siddiqui says he is quitting federal cabinet over 'unfulfilled promises'
The governor further said the federal government had decided to immediately release development funds meant for the development projects of Karachi and Hyderabad.
He added that the mayors of both Karachi and Hyderabad cities would be provided resources so that they could carry out development projects in their city areas. He said that funds to such an effect would immediately be transferred to both mayors.
PTI, MQM likely to make headway in reconciliation talks
Last month, The News had quoted sources saying PTI, MQM were likely to make headway in reconciliation talks — especially on two out of a total of four main demands tabled by the latter — in a hope that the two will join hands again soon.
A three-member delegation from MQM-P, comprising Siddiqui, Amir Khan and Kunwar Naveed Jameel met the government's chief negotiator, Jahangir Khan Tareen, and key PTI leaders to discuss four major issues that have yet to be resolved.
According to The News sources, three of the four issues concern the re-opening of MQM's traditional offices in Karachi, the recovery of missing persons and the so-called 'Karachi package' — a set of financial and development measures meant to bypass the Sindh government and address the megacity's outstanding issues.
Read also: PM Imran speaks with Khalid Maqbool Siddiqui as deadlock persists between MQM-P and PTI
Tareen and Defence Minister Pervaiz Khattak reportedly assured the MQM-P delegation that the federal government was ready to deliver the promised Rs162 billion Karachi uplift package but needed more time for the other matters.
According to sources, MQM-P was of the view that the federal government would provide financial package under the main brackets, after which the local government will decide further allocations and sort out the modalities. However, the federal government believes that the money will go waste if this kind of procedure is adopted for Karachi's development.