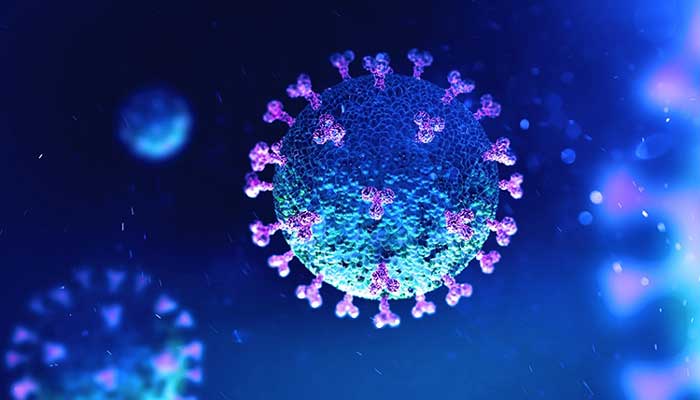 KARACHI: The first case of community transmission in Pakistan was reported on Friday in a 20-year-old with no history of recent travel though it is likely he contracted the disease from his father who had recently returned from UK.
Health experts consider the community transmission of the disease as the next dangerous level through which the disease will spread. In Pakistan, this was the first case as all the other cases had been found in people who had recently travelled abroad.
Read also: Ban imposed on public gatherings, jalsas, wedding and sports events 
The new development prompted the Sindh government to ban all type of social gatherings and stopped government officers from travelling.
"A 20-year-old patient was tested positive for Coronavirus who has no travel history. His father returned from UK recently", Meeran Yousuf, media coordinator for the Sindh health department had said.
Realising the potential community transmission of coronavirus in the province, Sindh Chief Minister Syed Murad Ali Shah on Saturday announced several important steps, ordering the closure of all public gatherings in shrines, wedding halls and cinemas in addition to teaching activities at religious seminaries and training institutions.
Urs of saints would also remain suspended for three weeks till April 5 in the province as of now.
Read also: Another coronavirus patient emerges in Sindh, Pakistan's affected toll rises to 31

The chief minister also directed the Provincial Disaster Management Authority (PDMA) to take lead in developing taluka-wise data of the families so that in case of any emergency the people under lockdown could be reached for food, medicines and other related supplies and the much needed medical assistance.
The meeting was attended by the provincial Health Minister Dr Azra Pechuho, Information Minister Nasir Shah, Law Advisor Murtaza Wahab, Chief Secretary Mumtaz Shah, IG Sindh Mushtaq Maher, PSCM Sajid Jamal Abro, Secretary Health Zahid Abbasi, Dr Faisal of Aga Khan, WHO representative and others.
The chief minister said the virus has now become a pandemic, which left his government no option but to take drastic measures to control the situation and save the lives of the people.
"It is high time to close the cinemas, wedding halls, shrines and Urs and observed that we can't even allow marriage functions at clubs," Shah said. "People can hold marriages at a limited level at their homes but depending on the situation any such permission can be revoked."
The chief minister also directed the chief secretary to issue a notification in this regard. "When the situation will improve we would reverse our decision of banning social and religious gatherings," he said.