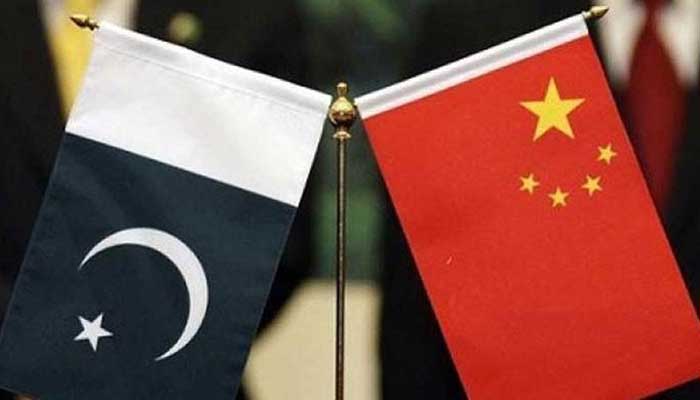 As Pakistan, along with nearly the entire world, battles the coronavirus pandemic, 'iron brother' China has made it clear it is standing firmly behind its neighbour as the crisis deepens.

China, which has successfully contained new novel coronavirus cases despite being the original epicenter of the pandemic, is now lending the world its expertise to fight the virus.
For 'all-weather friend' Pakistan, China has not only sent medical supplies and aid, its citizens are also sending strong messages of support and goodwill directly to the people of Pakistan – in Urdu, no less.
Deputy Commissioner Islamabad Hamza Shafqaat recently lauded the Chinese for sending medical supplies to Pakistanis.
Meanwhile, another publication's social media shared that the Chinese have sent around 100,000 facial masks from China's Xinjiang province. 
Foreign Office official Mudassir Tipu spoke to the publication: "If you see, since the 1950s, it [our friendship] has been depending and extending to certain areas. Even today's gesture is a manifestation of it."

On Twitter, another post informed that Huawei Pakistan has donated a video conference system to the Ministry of National Health Services of Pakistan to help the country fight the coronavirus.
Chinese Consul General in Karachi Li Bijian also shared a message of support on Pakistan Day through his social media account.

However, it was the Chinese Embassy in Islamabad that shared the most heartfelt messages of support, directly from the people of China to the people of Pakistan. 
On Sunday, it shared a message in Urdu shared by a professor teaching Urdu at the Beijing Foreign Studies University.
In her message, the Chinese citizen, who identified herself with her 'Pakistani name' as Nasreen, said China was grateful to Pakistan for helping the country during the outbreak in Wuhan.
Another Chinese scholar said: "I think, apart from preventive measures, awareness is crucially important. Trust your government and implement on what they (the officials) say.
"Not only the capabilities of China and Pakistan, but the hearts (of our people) are also interlinked with each other. We hope that we face every difficulty by standing together," he said. 
In a different video shared by Li, a Chinese woman could be seen distributing face masks on the roads of Karachi.