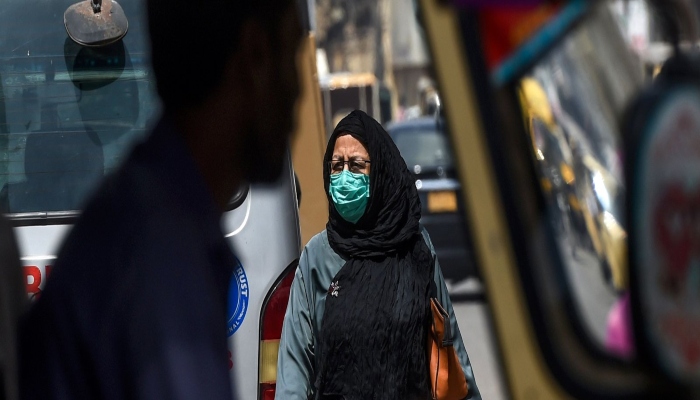 Globally, and in Pakistan, there is an internal struggle to devise of the best way forward in light of the COVID-19 pandemic. For developing countries like Pakistan, the choices are even harder, between preventing the spread of the deadly virus and ensuring people don't lose their livelihoods during the lockdown.

The Centre for Economic Research in Pakistan (CERP), an independent policy institution based in Lahore, has come up with a proposal, after consulting several government officials across Pakistan.
In a recent report, they have outlined a plan that could help the government make more informed, feasible and timely choices.
Smart containment and lockdown
CERP suggests a 'graded' lockdown. The COVID-19 risk increases with age and pre-existing chronic conditions, which is why CERP advises allowing for greater movement among the young and healthy while protecting the elders. This, it adds, will allow for the resumption of economic activity and gradually build up immunity in our populations, even though the young will remain more likely to be infected.
In Pakistan only 3.3 per cent of the population is above the age of 65, according to the U.N. databook for 2007.
Testing
There is a need for "smart testing", states CERP. This means that sampling should evolve over time, varying from symptomatic testing to contact tracing and testing.
It proposes screening of high-risk/high-impact people and then contact tracing and testing of front-line workers and law enforcement officials. During this time, the state should collect additional data on the impact of morbidity and health sector capacity.
For surveillance, CERP suggests testing of individuals be accompanied with a short questionnaire that helps build up better predictive models of the sickness.
Community messaging
Keep people informed on the prevalence of the infection, without revealing identities, and welfare measures. Also repeatedly emphasize the severity of the virus.
Physical distancing measures
Blanket lockdowns may not be feasible, states CERP. Thus, there is a need to adapt distancing strategy to the current situation, to contain the virus while minimizing economic and health impacts of lockdown.
However, CERP adds that it is not suggesting that the an entire area be shut down with zero economic activity. One of the most important factors that is emerging is that sick people—and their families—may face stigma and discrimination. "There are already cases where people are scared of being taken to a quarantine facility. This would be a disaster as the news will quickly spread and people will do everything in their power to not be detected," it notes.
If an area has to be locked down, authorities must ensure the delivery of food packets to every household on a daily basis, as well as the delivery of medicine.