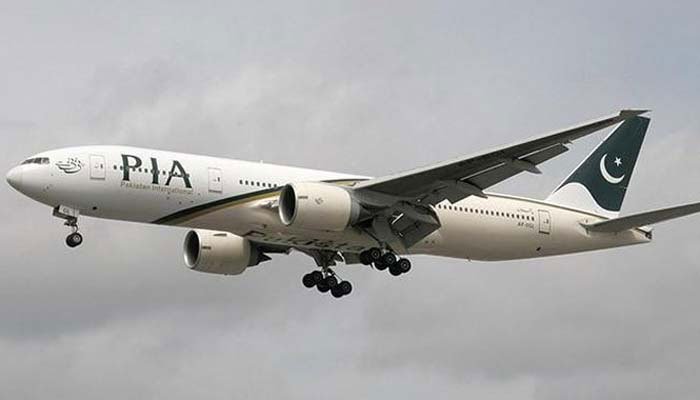 The federal government and other stakeholders in Pakistan's civil aviation industry must straighten up their act post haste to avoid any adverse outcome of an upcoming audit by the United Nation's International Civil Aviation Organisation (ICAO). 
The ICAO Universal Safety Oversight Audit Programme (USOAP) audit, proposed for November 2020, may impact Pakistan's permission to fly on international routes. Anthony Philbin, chief of communications at ICAO, confirmed recently that Pakistan's aviation ICAO audit is proposed for later this year. Philbin said final dates will be decided keeping in view the COVID-19 situation. 
ICAO last conducted a USOAP audit of Pakistan back in 2011. Among regional countries, the audit was last conducted in Bangladesh in 2017 and India and Sri Lanka, in 2018.
The main purpose behind the ICAO audit is to determine whether a country's aviation sector is compliant with international standards in legislation, organisation, licensing, operations, airworthiness, accident investigations, air navigation and aerodromes.
Concerns about Pakistan's aviation sector have increased significantly after the tragic crash of PK 8303 and the pilots' degrees scam. Meanwhile, the 25,000-strong Civil Aviation Authority (CAA), which manages around 20 top airports in Pakistan, has been without a director-general for over two years now. 
The apex regulator of the aviation sector, the CAA remains under the Ministry of Aviation even though it should be operating independently under the Cabinet Division, as other regulators do. Likewise, the Accident Investigation Board still remains under the Ministry of Aviation, even though it should ideally function as an independent board.
Meanwhile, affairs at the national airline have been topsy turvy with the removal of its chairman and then his later reinstatement. An overlapping of functions and wrangling over top posts between commercial pilots and retired airforce personal have also created multiple problems.
The pilot's association, PALPA, was banned by the PIA management and remains so since April 2020, even though the international pilots association, AFALPA, has written to Prime Minister Imran Khan against the decision. Meanwhile, pilots have complained of extreme pressure and extended working hours under the Essential Services Act. 
The tragic crash of PK 8303 raises new questions about flight safety, operations, licensing, airworthiness, aerodromes and the very critical accident investigations. 
A lot has been said about pilot error and ATC conduct in the PK 8303 crash. However, it is clearly a result of a systematic failure. Background interviews raise questions on the standards of the six-monthly performance assessment of PIA pilots. Such assessment is mainly conducted by PIA instructors, some of whom are on active duty and some are office bearers of PALPA. In different countries, such assessment is mostly carried by experienced and dedicated management Pilots or third-party trainers. 
Improvements are also needed in standards and merit of CAA inspectors who oversee the license renewal process and issue clearances. In different countries, the clearance of flight simulator results and trainings is done by dedicated inspectors who are very experienced ex-pilots chosen under strict criteria and who act independent of airlines. 
The ongoing CAA enquiry about dubious licenses of pilots is seeking answers as to how some PIA pilots cleared the highest grade ATPL license papers after tampering with CAA software and system in collaboration with CAA IT staff. A senior IT management person at CAA with a questionable record is allegedly involved, and they reportedly ran an all-Pakistan operation to lure clients. The CAA must make public the findings of its probe against its IT senior management and staff who ran this racket. 
Besides the pilots' degree issue, the European aviation regulator's recent ban on PIA flights to Europe is also because of lack of development and deployment of flight safety monitoring software. The software basically monitors all issues related to an aircraft's safety and should have been deployed a long time ago.

Dedicated, high quality airline safety professionals, and flight safety and standards departments in PIA and CAA are needed to clear the ICAO guidelines and audit. It has been proposed in different reports that the psychometric tests of pilots should be conducted again. Pakistan Airforce (PAF) now has a machine-based psychometric testing facility in Karachi and pilots who have history or disputed initial psychometric tests must be re-evaluated. 
The financial turnaround of PIA is also critical as ICAO internal assessments and concerns for safety and airworthiness increase manifold if an airline's financial health is unsatisfactory. As per ICAO assessments, such airlines tend to compromise on maintenance standards and spare parts replacement etc. 
While these challenges seem insurmountable, there is a solution to PIA and CAA's woes, and that is meritful and just decision making without consideration to lobbies, political and ethnic groups. 
Pakistan scored well in the 2011 ICAO audit, and a dedicated ICAO Cell was established during the tenure of the last DG CAA. The best thing to do immediately would be to appoint a new full time DG CAA through a transparent selection process to address the challenges faced by the industry.