PM Imran Khan launches an olive plantation campaign in Khyber Pakhtunkhwa.
Premier speaks about food security and how it is Pakistan's biggest challenge.
The olive plantation project is part of the 10 billion tree Tsunami campaign.
---
Prime Minister Imran Khan says planting olives can bring foreign exchange into Pakistan.
He was speaking after launching the olive plantation campaign in Khyber Pakhtunkhwa's Nowshera district on Monday.
The olive plantation is part of the ten billion tree Tsunami programme.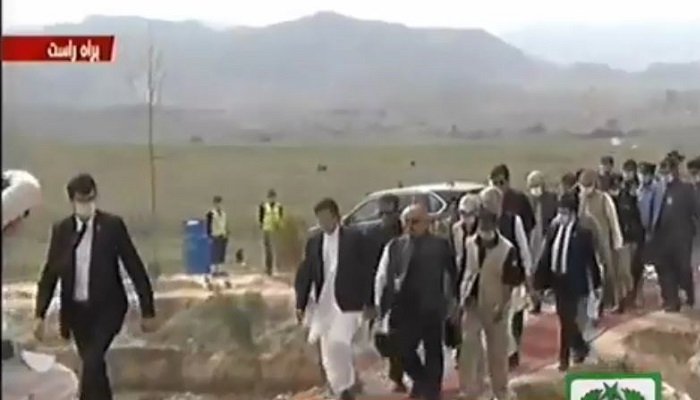 PM Khan was accompanied by Defence Minister Pervez Khattak, Khyber Pakhtunkhwa Governor Shah Farman, KP Chief Minister Mahmood Khan, and Special Assistant on Climate Change Amin Aslam.
Read more: Smog is a 'silent killer', can reduce lifespans by 6-11 years, says PM Imran Khan
The premier spoke about the importance of olives.
He said the impact of olive production will not help just KP, but all of Pakistan.
The premier pointed out that food security is one of Pakistan's biggest challenges.
"There was a time Pakistan was exporting wheat," PM Khan said, adding that this year Pakistan had to import four million tonnes of wheat.
Similarly, he said, Pakistan also had to import sugar.
"We already import edible oils like ghee and palm oils. Our biggest challenge in the coming days is how we will provide our people with food and good nutrition," he said.
He then spoke about the challenge of foreign exchange reserves and emphasised on the difference in the country's import and export figures.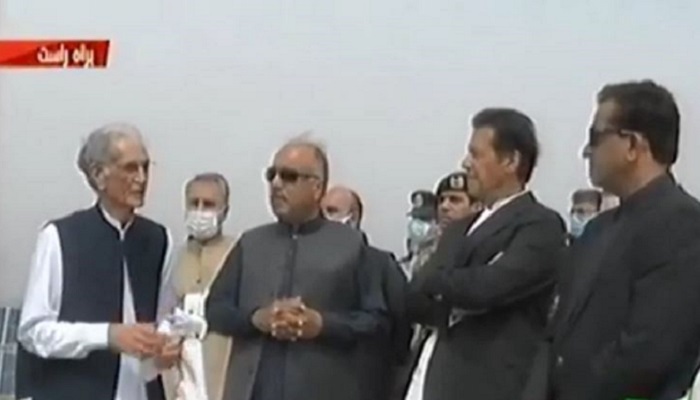 The third challenge of Pakistan is climate change, he said, adding that the country's increasing population needs to be provided with employment.
Read more: Is Pakistan headed for a hunger pandemic?
"Pollution is fast increasing in our cities," he said.
The premier then said that the 10 billion Tsunami project will protect our future generation.
He urged the youth of Pakistan to contribute to the project for their own sake.

Olives can bring foriegn exchange into Pakistan, he said, reasoning that it could save the country funds.

The government is giving priority to olive cultivation which will not only make the farmers prosper but also help save foreign exchange.
Pakistan spends a lot on the import of edible oil that can be reduced with the production of olive oil locally by planting olive trees particularly on western bank of the Sindh River, he said.
The production of olive oil can also generate news jobs and flourish businesses in the country.