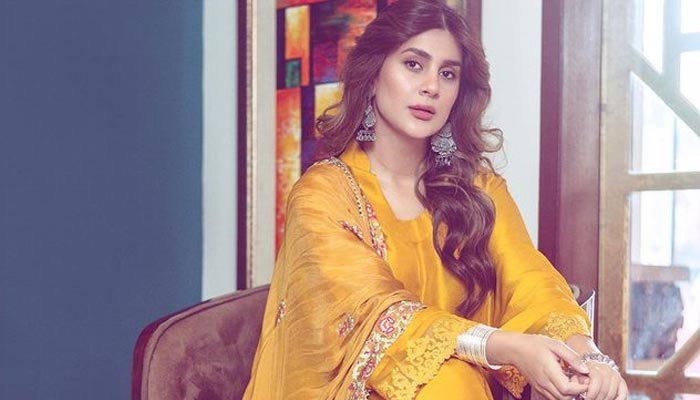 FIA submits report on scandalous campaign against Kubra. 
Says it has provided social media accounts to PTA focal person.
SHC had directed FIA, PTA to defamatory content on social media. 
---
The Sindh High Court (SHC) has asked actress Rabia Iqbal Khan, famously known as Kubra Khan, to cooperate with the inquiry being carried out by the Federal Investigation Authority (FIA) in a scandalous and defamatory campaign against her.
During a hearing on Monday, the court also directed the FIA and Pakistan Telecommunication Authority (PTA) to block defamatory and scandalous online content on social media sites against Khan.
On December 31, UK-based YouTuber and retired army officer Adil Farooq Raja levelled serious allegations against some actresses without naming them and by mentioning their initials — S.A, K.K, M.H and H.K.
However, unhappy fans and netizens attached the names of four actresses, forcing them to respond to the allegations on social media. 
One of the allegedly accused actresses was Kubra Khan, who told Raja to either provide proof for his claims, retract the statement, publicly apologise or she will take strict action and sue him for defamation.
The actress later petitioned the SHC against "derogatory, defamatory, malicious, incendiary, dangerous and sensationalising allegations" made by the YouTuber against her and three other co-actresses.

During Monday's hearing, the FIA submitted a report on the campaign against the television actress, stating that the agency had started a probe into the matter. 
The agency confirmed that it had forwarded the case to the PTA and provided the alleged YouTube, Instagram and Twitter accounts to the telecommunication authority's focal person. 
"The focal person of FIA cybercrime circle, sent the request immediately for blocking of alleged accounts through PTA and provided the tracking codes after fulfilling all the due and official formalities for blockage of alleged accounts," said the FIA report. 
It also said that the petitioner had filed the complaint on the wrong portal which does not fall in the FIA Cybercrime Wing domain.
The court later adjourned the hearing till January 23. 
Petition 
Raja made false allegations against four actresses, causing an affront to their modesty, and dignity by claiming they were used by agencies to lure politicians into compromising positions at safe houses, said the petition.

A counsel for the petitioner submitted that Raja, later on, uploaded another video where he clarified the issue and retracted from his earlier version. However, it had irreparably damaged actresses' reputations, including the petitioner, during the process on account of the contents uploaded on social media sites and cyberspace, added the counsel.

The counsel submitted that the act of the YouTuber was strictly cognisable under the Prevention of Electronic Crimes Act 2016 (PECA).