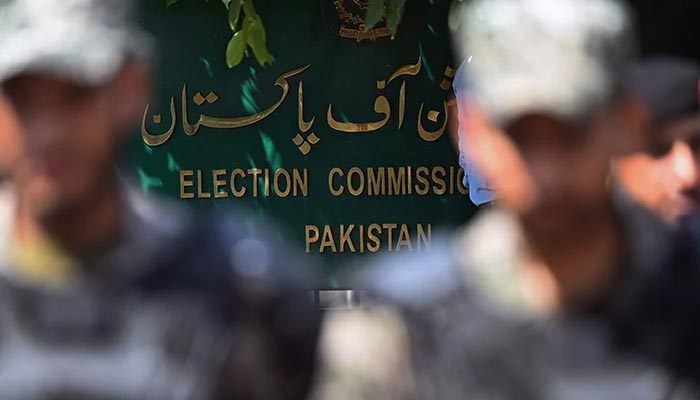 ECP completes preparations for electoral material, polling stations and voter lists.
Electoral body prepared to hold elections in provincial assemblies.
Meeting decides to contact governors to fix polling date.
---
ISLAMABAD: The Election Commission of Pakistan (ECP), after the appointment of caretaker chief ministers for Punjab and Khyber Pakhtunkhwa, is considering preparing for elections and by-elections for the provincial legislatures, The News reported Wednesday citing local media. 
In this regard, Chief Election Commissioner Sikandar Sultan chaired a session which was told that the ECP has completed preparations for electoral material, polling stations and voter lists.
It was also informed that the electoral body was prepared to hold elections in the provincial assemblies following their dissolution. The meeting decided to contact the governors of the two provinces to fix the polling date for the election in Punjab and KP. The ECP decided to issue the election schedule after a decision on the polling day.
The meeting was directed to step up preparations for elections and early completion of the process of appointment of presiding officers and other election staff.
The session was attended by the election commission's members, provincial election commissioners and officials from all wings of the ECP.
After the dissolution of the KP and Punjab assemblies, the government and opposition in Khyber Pakhtunkhwa appointed former bureaucrat Azam Khan as caretaker chief minister. However, in Punjab, the parliamentary panel comprising opposition and government members failed to reach a consensus on the caretaker chief minister.
As per the procedure, the matter was decided by the ECP, which named Syed Mohsin Raza Naqvi as the caretaker chief minister of Punjab to lead the interim setup in the province.
The ECP is bound to hold general elections in the province within 90 days, now that the caretaker chief ministers have been appointed for both provinces. 
The electoral body can hold polls within 22 to 45 days because constitutionally it requires at least 22 days to scrutinise the nomination papers of the candidates.
The candidates will be given 29 to 30 days to run the election campaign. Considering such a timeline, it is possible that the ECP may conduct the polls between March 1-April 10.
Until then, the selected nominees will perform their duties as the interim CM until the formation of a new government in the province.