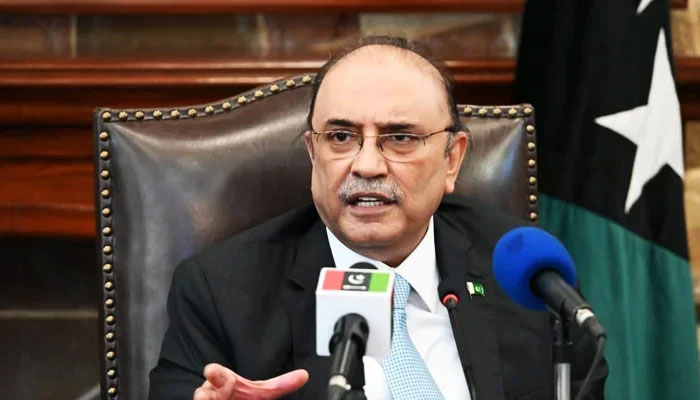 "It is the responsibility of the govt to provide relief to the masses."  
PPP leader calls for taking far-reaching steps to address problems. 
PM Shehbaz had announced to fix minimum wage at Rs25,000.
---
In a bid to provide relief to unskilled workers amid skyrocketing inflation, former president and Pakistan Peoples Party (PPP) Co-chairperson Asif Ali Zardari has proposed the coalition government raise the minimum wage to Rs35,000.
Zardari said that the decision regarding fixing the salary of workers should be made at the government level, according to a statement issued on Tuesday.
"It is the responsibility of the government to provide relief to the [workers]," he said, adding that far-reaching steps should be taken to address the problems being faced by the masses.
It is pertinent to mention here that Prime Minister Shehbaz Sharif-led coalition government had announced fixing the minimum wage of unskilled workers at Rs25,000.
Premier decision 
In April last year, PM Shehbaz, in his first speech in the National Assembly as the premier, raised the minimum wage of government employees to Rs25,000.
He further appealed to industrialists to increase the salaries of employees who earn up to Rs100,000 by 10%. He also announced a 10% increase in civil and military pensions for retired employees.
Among other relief measures, the premier had said that cheap wheat would be introduced at utility stores, laptops would be provided to the youth, and Benazir Card would be introduced.