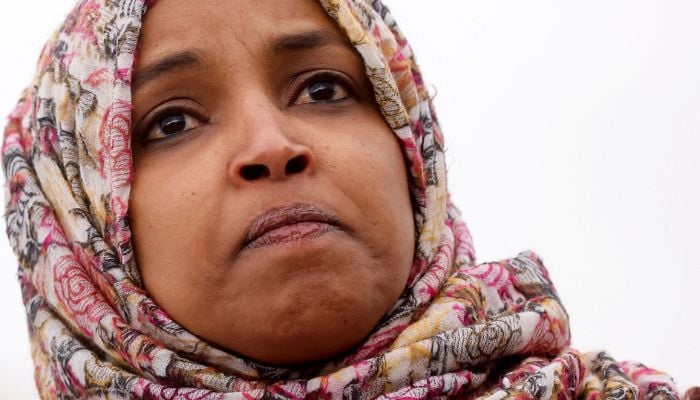 Kevin McCarthy is spearheading an effort to prevent Congresswoman Ilhan Omar from serving on the chamber's Foreign Affairs Committee due to her prior criticism of Israel, reported Al Jazeera. This is one of his first actions as speaker of the US House of Representatives.
The proposal to dismiss Omar from the panel was advanced on Wednesday by the House's Republican majority. Democrats rejected the move and charged McCarthy with racism for focusing on the legislator, one of just two Muslim women serving in the US Congress and a former refugee of Somali heritage.
The resolution against Omar was initially challenged by a few Republicans, who questioned McCarthy's ability to carry it given the GOP's slim majority. But on Wednesday, all 218 present House Republicans voted to advance the proposal, while 209 Democrats continued to support Omar. On Thursday, a final vote is anticipated as progressives support Omar.
Omar was backed by the Congressional Progressive Caucus (CPC), who described her as an "esteemed and indispensable" lawmaker.
"You cannot remove a Member of Congress from a committee simply because you do not agree with their views. This is both ludicrous and dangerous," CPC Chair Pramila Jayapal said in a statement on Monday.
Max Miller, an Ohio Republican who sponsored the motion against Omar on Tuesday, cited a number of incidents in which the congresswoman has criticised Israel and US foreign policy.
"Congresswoman Omar clearly cannot be an objective decision-maker on the Foreign Affairs Committee given her biases against Israel and against the Jewish people," Miller said in a statement.

In response, Omar asserted that the resolution was not "objectively true," and that if this were the case, no one would be serving on committees.
Despite the fact that the Republican resolution accuses Omar of being anti-Semitic, it only refers to comments made about Israel and not to the Jewish people.
For instance, the legislation criticises the congresswoman for calling Israel an "apartheid state," despite the fact that prominent human rights organisations like Amnesty International and Human Rights Watch have likewise charged Israel with imposing an apartheid system on Palestinians.
When Omar made the claim that political contributions from pro-Israel lobby groups, such as the American Israel Public Affairs Committee (AIPAC), fuel support for Israel in Washington early in her congressional career in 2019, she came under heavy scrutiny.
Omar eventually apologised for the comment, but supporters of Palestinian rights claim that accusations of anti-Semitism against those who criticise Israel are intended to silence discussion of those policies.
Progressives who favour Palestinian human rights, like Michigan's Andy Levin, a left-leaning Jewish former House member, were defeated by AIPAC and other pro-Israel groups in the past two years by spending millions of dollars on congressional races.
In the run-up to the 2020 elections, Trump's anti-refugee rhetoric frequently singled out Omar. At one rally in 2019, Omar's fans screamed "send her back," but Trump did nothing to stop them.

Omar has resisted McCarthy's efforts to have her removed from the committee, calling them "pathetic," despite initial resistance from his own caucus.