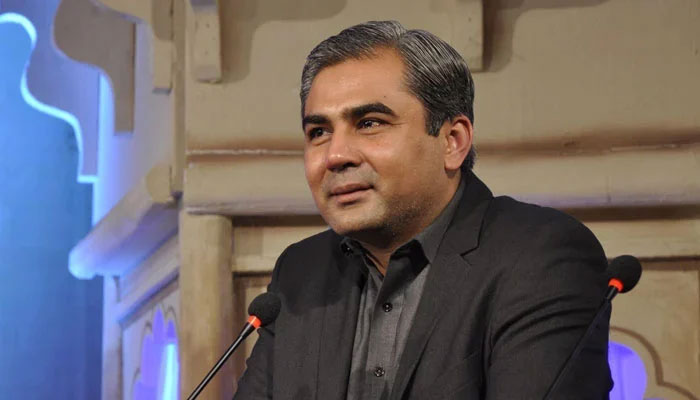 Giving election date is ECP's job, says Mohsin Naqvi. 
Transfer, postings done on ECP's orders, says caretaker CM. 
"Would be happiest to leave govt as soon as polls were conducted": Naqvi
---
LAHORE: Caretaker Punjab Chief Minister Mohsin Raza Naqvi said Monday that he has no intention to prolong his tenure but clarified that giving the election date is the Election Commission of Pakistan's (ECP) job.
In a meeting with senior journalists and beat reporters, Naqvi said: "We are ready to conduct free and fair elections in the province." The CM said he would be the happiest man to leave the government as soon as the elections were conducted.
He said they are performing their duties under the ECP's guidelines, adding that the recent transfers and postings in the province were carried out on the electoral body's orders.
Replying to a query about the danger of terrorism in Punjab, the caretaker CM said the government was boosting the capabilities of the already efficient Counter-Terrorism Department (CTD) in the province. He added that the government has procured new cameras for the Punjab Safe Cities Authority, saying that over 50 % of the installed cameras had not been working properly.
On a question about settling Afghan refugees in the province, Naqvi said that the Punjab government has no such plans. He added that they have already started operations to locate Afghan citizens living in the province without valid documents.
The interim CM also expressed his deep sorrow at the death of veteran actor, director and host Zia Mohyeddin. He prayed for the departed soul and for the grieving family.
Replying to a question about the Nankana Sahib incident, he expressed his resolve to make sure that the trial of the accused was completed within the next two months.
Naqvi stressed that his priority was to improve the common man's life in every sector.